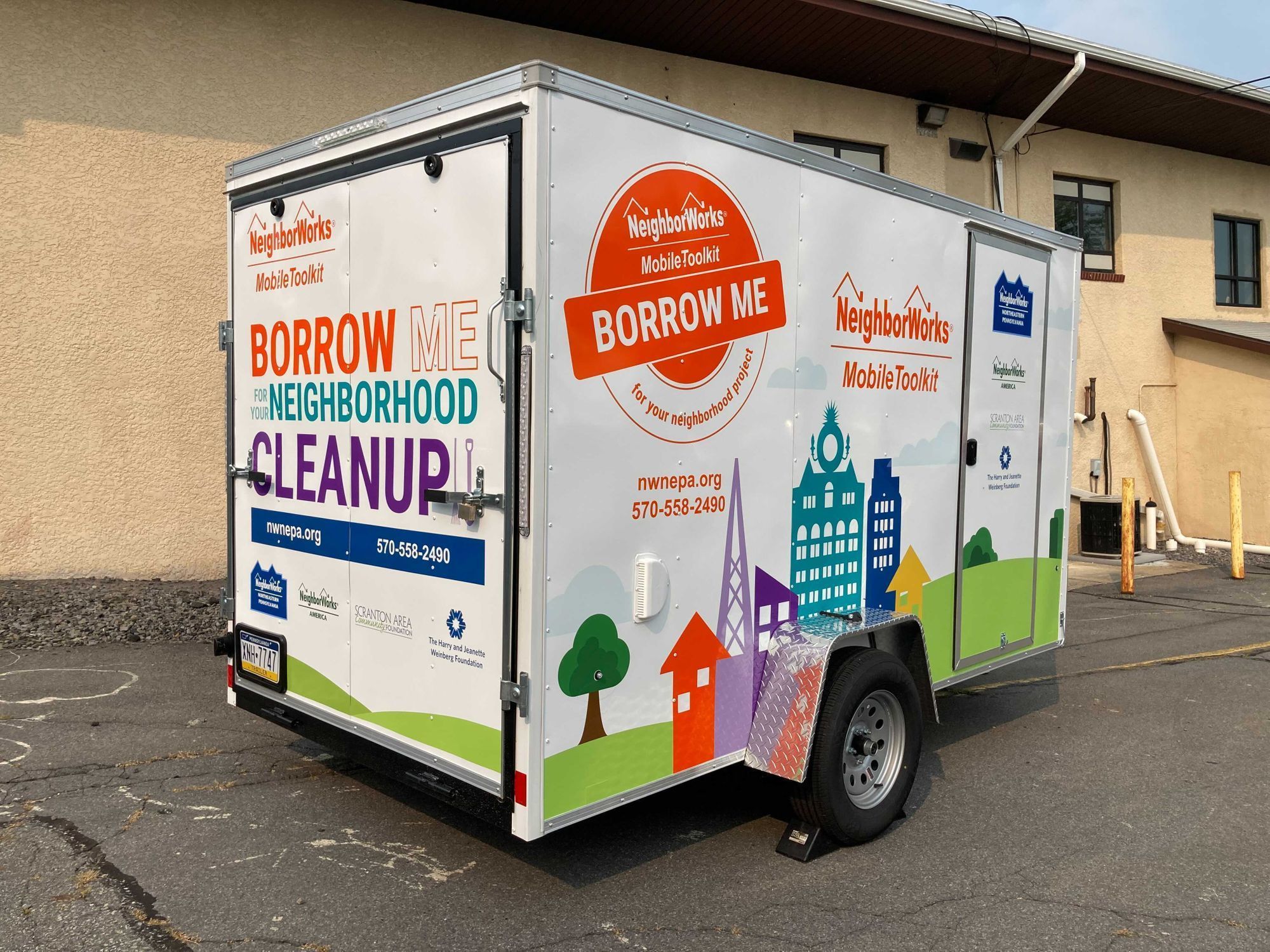 Looking to complete a vacant lot cleanup, tree-planting, park improvement project, or other neighborhood beautification event? The Mobile Toolkit from NeighborWorks Northeastern Pennsylvania has the tools and equipment needed to help you get the job done!
The Mobile Toolkit is available for use by nonprofit organizations and neighborhood, community and civic groups to help complete neighborhood beautification projects. The Mobile Toolkit is available to borrow on weekends through October, with the 2023 season now open for reservation requests. 
Available Tools Include:
·       Lawnmower
·       Walk-behind string trimmer
·       Hand-held string trimmers
·       Power washer
·       Wheelbarrows
·       Shovels
·       Rakes
·       Litter pickers
·       Saws
·       Loppers and shears
·       And more!
* For More Information:
Gerard Hetman
570-558-2490
ghetman@nwnepa.org
* To reserve the Mobile Toolkit, please complete the form below: