West Scranton Garbage Olympics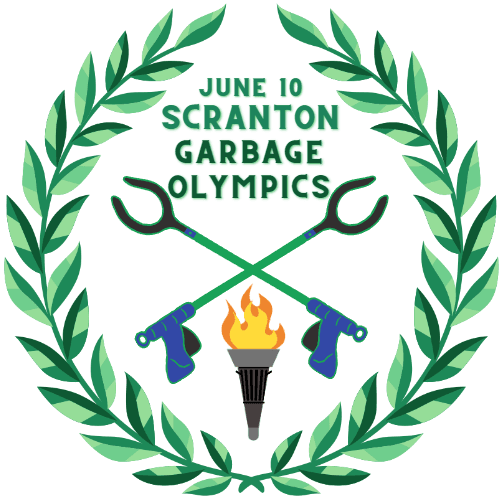 We are excited to bring to you Scranton's first annual Garbage Olympics as part of City Pride's week-long event! Join us in celebrating our pride for Scranton by registering a team for the Garbage Olympics!
Register your team here -> https://www.garbageolympics.org/west-scranton
You can choose your West Scranton location and recruit neighbors to form a team, sign up as an individual and be assigned to a team, or register your business or organization and sign up staff!
This first-ever two-part event was created to take pride in our city neighborhoods.
Saturday, June 10th
10 - 12 pm, Speed clean your assigned section, and more! Trash bags, gloves, and safety vests will be provided.
12 - 2 pm, Recognition and awards at our office, 815 Smith Street, Scranton, PA 18504
The teams with the most trash collected, the strangest item found, and the most team spirit will all be awarded prizes. Be sure to bring your A-Game and go all out to win a shot at a team prize!