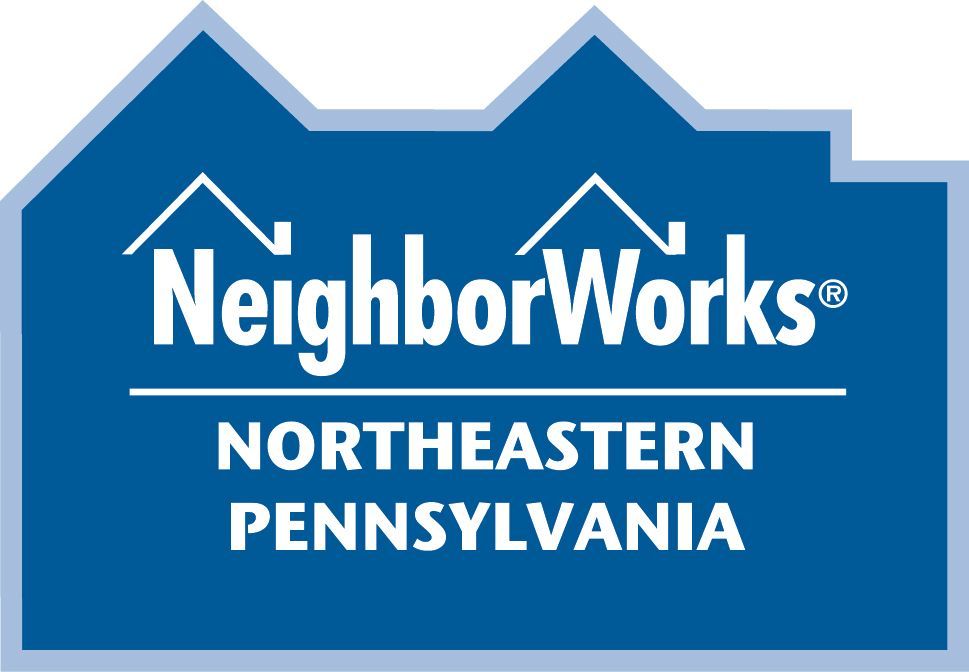 This past year, NeighborWorks Northeastern Pennsylvania (NeighborWorks) is pleased to welcome several new board and staff members to the team.
Board:
Kurt Bauman serves as Vice President, Community & Economic Development Services for the Northeastern Pennsylvania Alliance and as the Executive Director of the Nonprofit & Community Assistance Center. Kurt's passion is supporting the design, launch and financing for innovative programs that positively impact the region. Kurt also assisted in the development of the University of Scranton's Nonprofit Leadership Certificate Program and serves on the Advisory Board and as a co-facilitator for the program.
Michele Bannon is a long-time employee of the City of Carbondale. She enjoys sharing her time with various organizations. Michele has been associated with NeighborWorks since 2009 and is very committed to the mission of the organization.
Andrew Cutillo is the Deputy Solicitor of the City of Scranton. Before arriving at city hall, Andrew served as a Legal Honors Law Clerk at the Department of Housing and Urban Development (HUD), as a Regional Voter Protection Director in NEPA, and in several roles at the White House, including on the National Security Council staff.
J. David Jackson is the Eastern Regional Director for the Pennsylvania Department of General Services/Bureau of Capital Projects Construction. He is a graduate of Johnson College and has spent 20+ years in the modular home industry. With over 45 years of experience in construction and project management, his goal is to use that experience to help those in need realize their dreams.
Sara Levy has been in the real estate industry for 18 years. She currently works at Classic Properties as an associate broker and sales manager, primarily serving Lackawanna, Wyoming, Pike and Wayne Counties.
Staff:
Yolanda Battaglia is our Aging in Place Specialist, where she will be coordinating resources, conducting assessments, and providing advocacy for necessary services for older adults in Luzerne County. Yolanda will also collaborate with social service organizations in the area and ensure the delivery of Aging in Place services to seniors in the region.
Jacob Hiller is our Aging in Place Assistant, and he will be helping in servicing those in need in the Lackawanna County area. He is a life-long Scranton resident who's passionate about improving the lives of others.
Sean McDonough is our Project Manager, where he will be managing multiple community project initiatives for our Aging in Place programs, and within the West Scranton Neighborhood Plan. He is a Veteran of the United States Marine Corps with a long background in the trades and he is a Licensed Master Social Worker in the state of Pennsylvania.
Wendy Ramos is our HomeOwnership Specialist who has been working specifically with clients over the age of 60. Specializing in foreclosure prevention, Wendy has an NMLS number and comes with a background in finance, loan processing, and identity theft prevention.
Shalinn Starkey is our HomeOwnership Assistant, where she manages intake for all programs (credit and budget, pre-purchase, post-purchase, and foreclosure intervention), schedules clients, is the primary on the phones and maintains client files. She has a background in film and media and healthcare, and plans to pursue further education at Marywood in 2024.