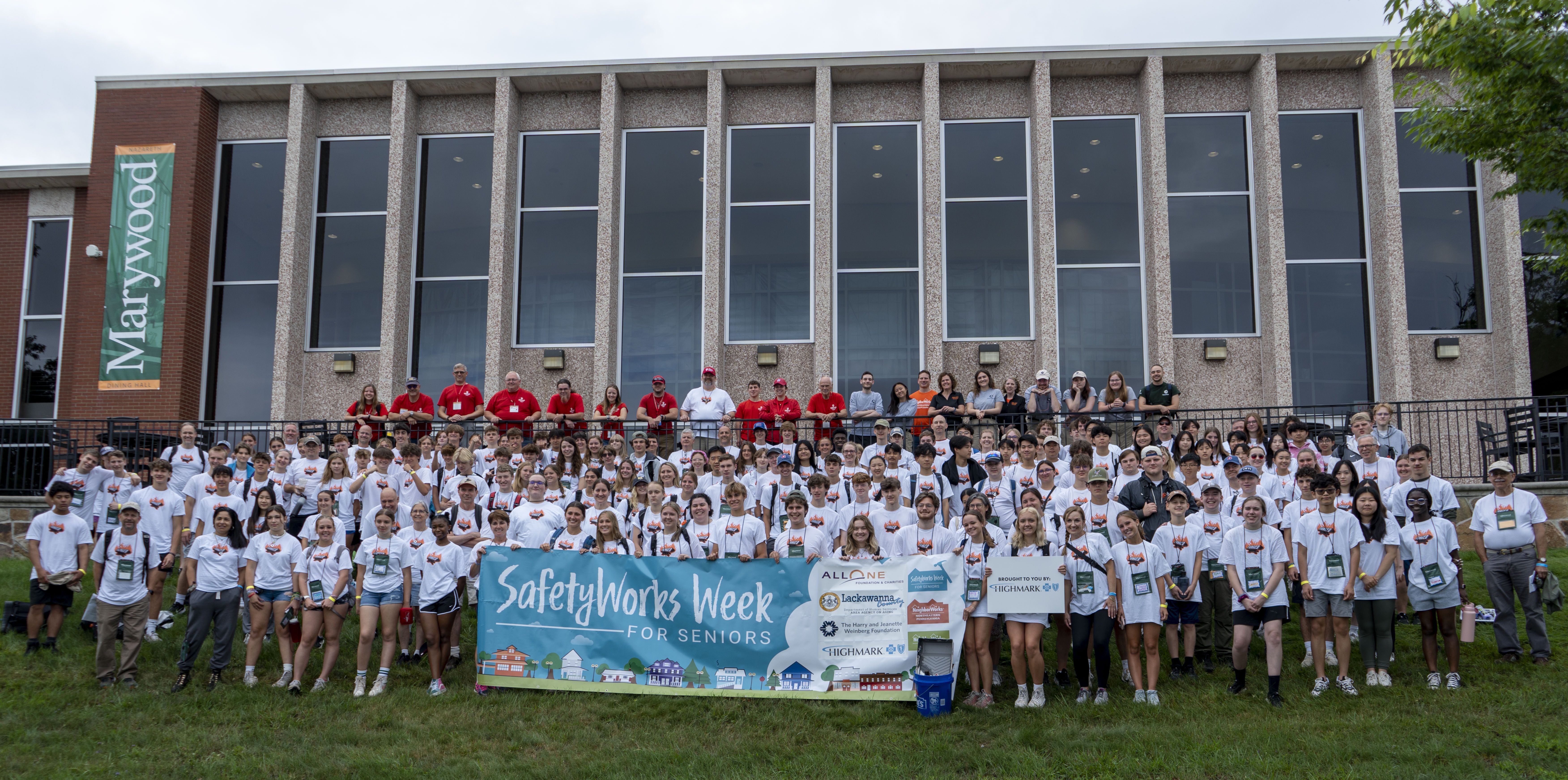 Our SafetyWorks Week for Seniors event, brought to you by Highmark Blue Cross Blue Shield, was an incredible success last month, with a week of hands-on activities helping seniors across West Scranton from July 3-7. Since 2010, we have partnered with Group Mission Trips to provide free home repairs to homeowners in underserved communities through Lackawanna County.
This year, around 30 different small home repair projects were completed for older adults (all clients of our Aging in Place program), with repairs including interior/exterior painting, porch repairs, yard maintenance and landscaping, and other various home repairs and improvements.
Around 200 volunteers were mobilized from across the northern portion of the United States, with over 5,000 volunteer hours logged and around $170,000 worth of volunteer labor performed.
Check out this video to see the impact it had on one of our homeowners. Thank you again to our amazing volunteers for making this a success!