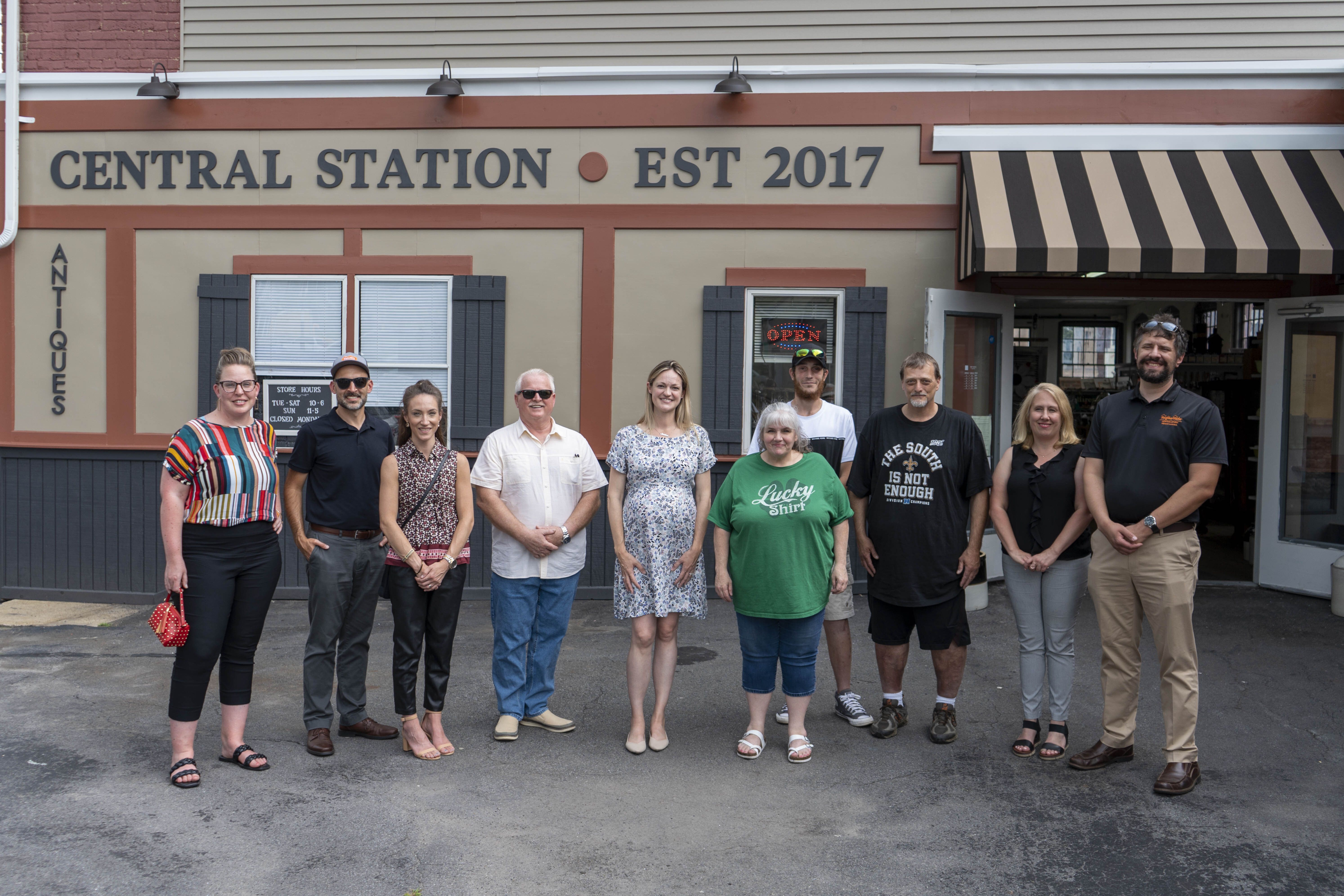 Members of our Community Development staff were joined by our colleagues from United Neighborhood Centers of Northeastern Pennsylvania and Scranton Tomorrow for a press event hosted by City of Scranton Mayor Paige Cognetti at Central Station Marketplace & Antiques. The business, located in the Bull's Head section of North Scranton and owned by Mary Beck, completed the first façade improvement project through the City of Scranton's American Rescue Plan Act (ARPA) funding program.
Our Community Development team serves to administer this program on behalf of the City of Scranton for commercial properties in eligible sections of West Scranton and North Scranton, with our partner agencies covering other eligible portions of the City. Please contact our office or visit this link on our website if your business is located in either West Scranton or North Scranton to see if you qualify!
To learn more about Central Station Marketplace & Antiques, click here.