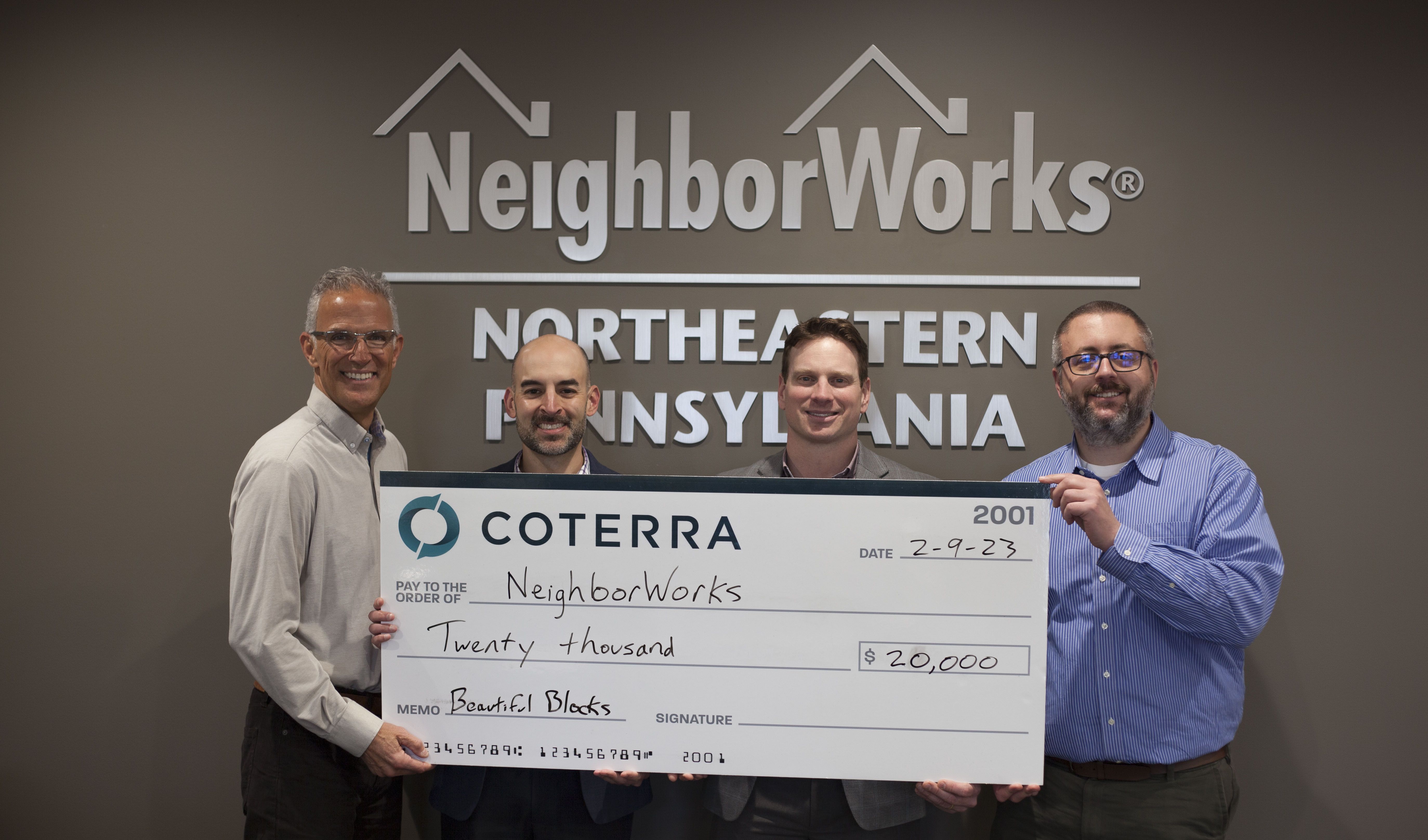 NeighborWorks Northeastern Pennsylvania (NeighborWorks) recently accepted a contribution from Coterra Energy Inc. (Coterra), in the amount of $20,000 through the Pennsylvania Department of Community & Economic Development's Neighborhood Assistance Program (NAP).
The contribution supports the Carbondale Beautiful Blocks Program for 2023. Beautiful Blocks, which is jointly sponsored by NeighborWorks and the City of Carbondale, provides matching grants of up to $1,000 to each member of a group of at least five residents to help them make exterior improvements to their homes. Grants are awarded annually through a competitive application process.
"NeighborWorks is a driving force in many neighborhood revitalization projects in the community and Coterra is proud to support their efforts," said George Stark, Director of External Affairs for Coterra Energy.
"We are grateful to Coterra for this very generous contribution through the Neighborhood Assistance Program," said Jesse Ergott, NeighborWorks Northeastern Pennsylvania President & CEO. "We are excited to put their investment to good use this year to lend a helping hand to our neighbors in the City of Carbondale."
Photo (from left): George Stark, Director, External Affairs, Coterra Energy; Todd Pousley, Neighborhood Revitalization Manager, NeighborWorks Northeastern Pennsylvania; Jesse Ergott, President and CEO, NeighborWorks Northeastern Pennsylvania; Bill desRosiers, Ma