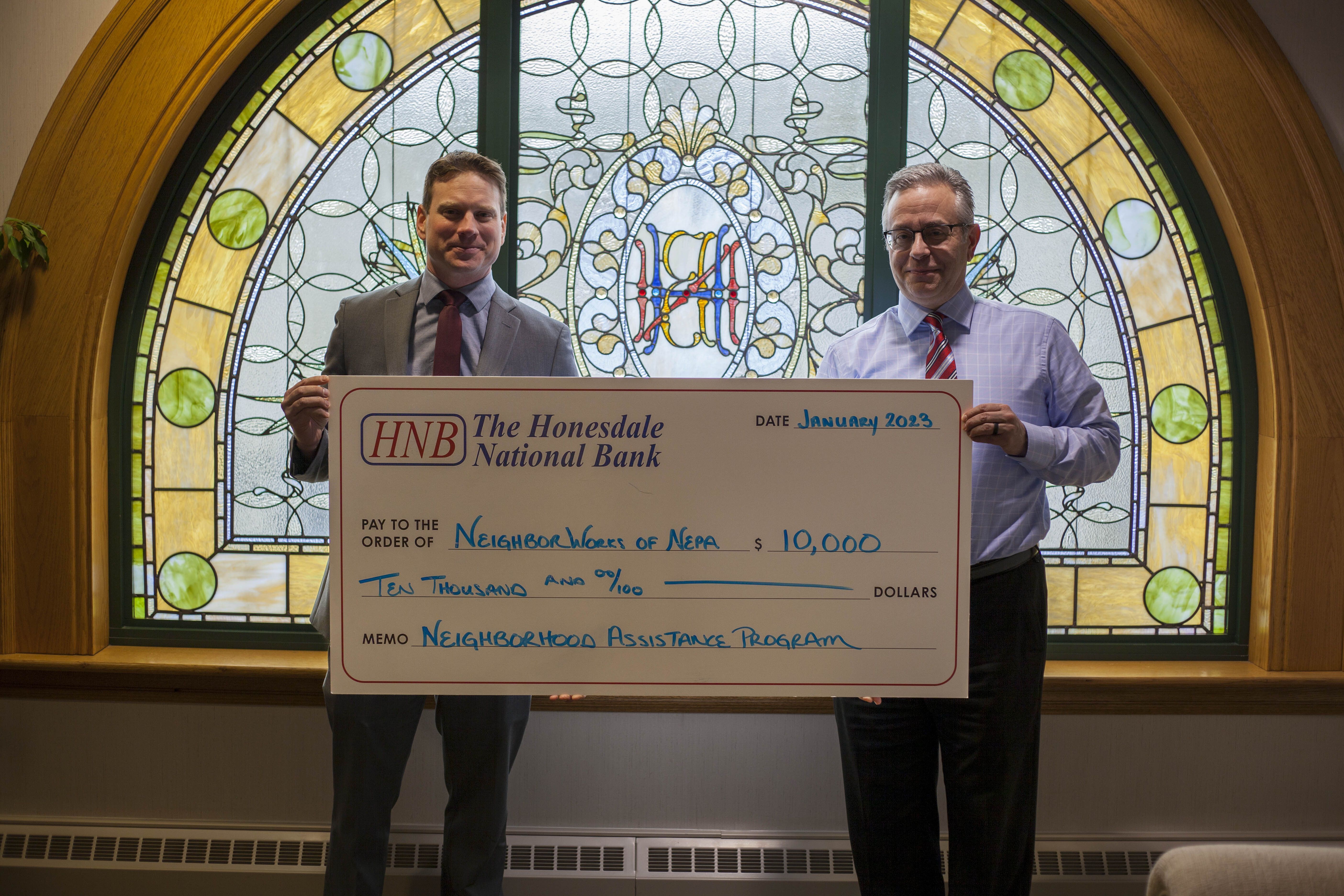 NeighborWorks Northeastern Pennsylvania (NeighborWorks) recently accepted a contribution from Honesdale National Bank (HNB), in the amount of $10,000 through the Pennsylvania Department of Community & Economic Development's Neighborhood Assistance Program (NAP).
The contribution will support the Scranton Beautiful Blocks Program for 2023. Beautiful Blocks, which is jointly sponsored by NeighborWorks and the City of Scranton, provides matching grants of up to $1,000 to each member of a group of at least five Scranton residents to help them make exterior improvements to their homes. Grants are awarded annually through a competitive application process.
HNB President & CEO, Thomas E. Sheridan, stated, "At HNB, we are thrilled to support a program that provides greater opportunity for families to grow in our local neighborhoods." He said, "The future of our communities is vested in partnerships just like these and we appreciate all NeighborWorks is doing to accelerate local opportunities."
"Honesdale National Bank has been a steadfast partner for our community work over the years," said Jesse Ergott, NeighborWorks Northeastern Pennsylvania President & CEO. "Their contribution to this year's Beautiful Blocks Program is just another example of how they prioritize direct and measurable investment in our neighborhoods."
Photo (from left): Jesse Ergott, President & CEO, NeighborWorks Northeastern PA; and Ray Ceccotti, SVP, Business and Relationship Development Manager, HNB Bank.