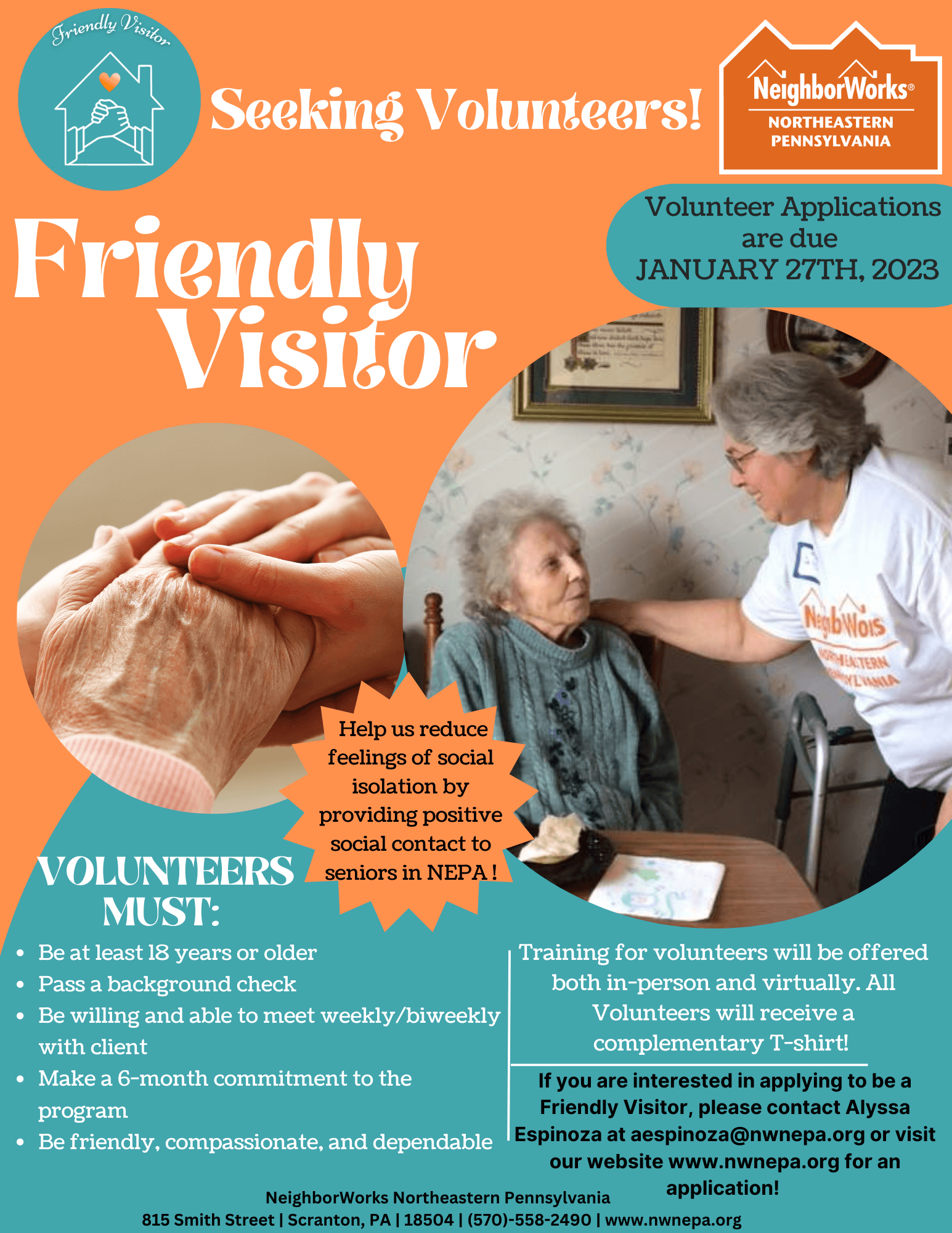 NeighborWorks is seeking volunteers for the Friendly Visitor Program.
NeighborWorks Northeastern Pennsylvania's Friendly Visitor program connects volunteers with older adult homeowners in Northeastern Pennsylvania to provide free companionship services. The goal of this program is to reduce feelings of isolation for older adults through social engagement by providing a warm voice, kind ear, and a connection to resources should needs arise.
Volunteers must be 18 years of age, pass a background check, be willing to meet weekly or biweekly with a client, make a 6-month commitment to the program, and be friendly, compassionate and dependable. Training will be offered both in-person and virtually for all volunteers on Saturday, February 4, 2023. Click here to register for the training session! All volunteers will receive a complimentary T-shirt!
If you are interested in volunteering, please fill out the digital application here. Volunteer applications should be returned by January 27th, 2023 to Alyssa Espinoza at aespinoza@nwnepa.org.
For more information, contact Alyssa at 570-558-2490 or via her email above.