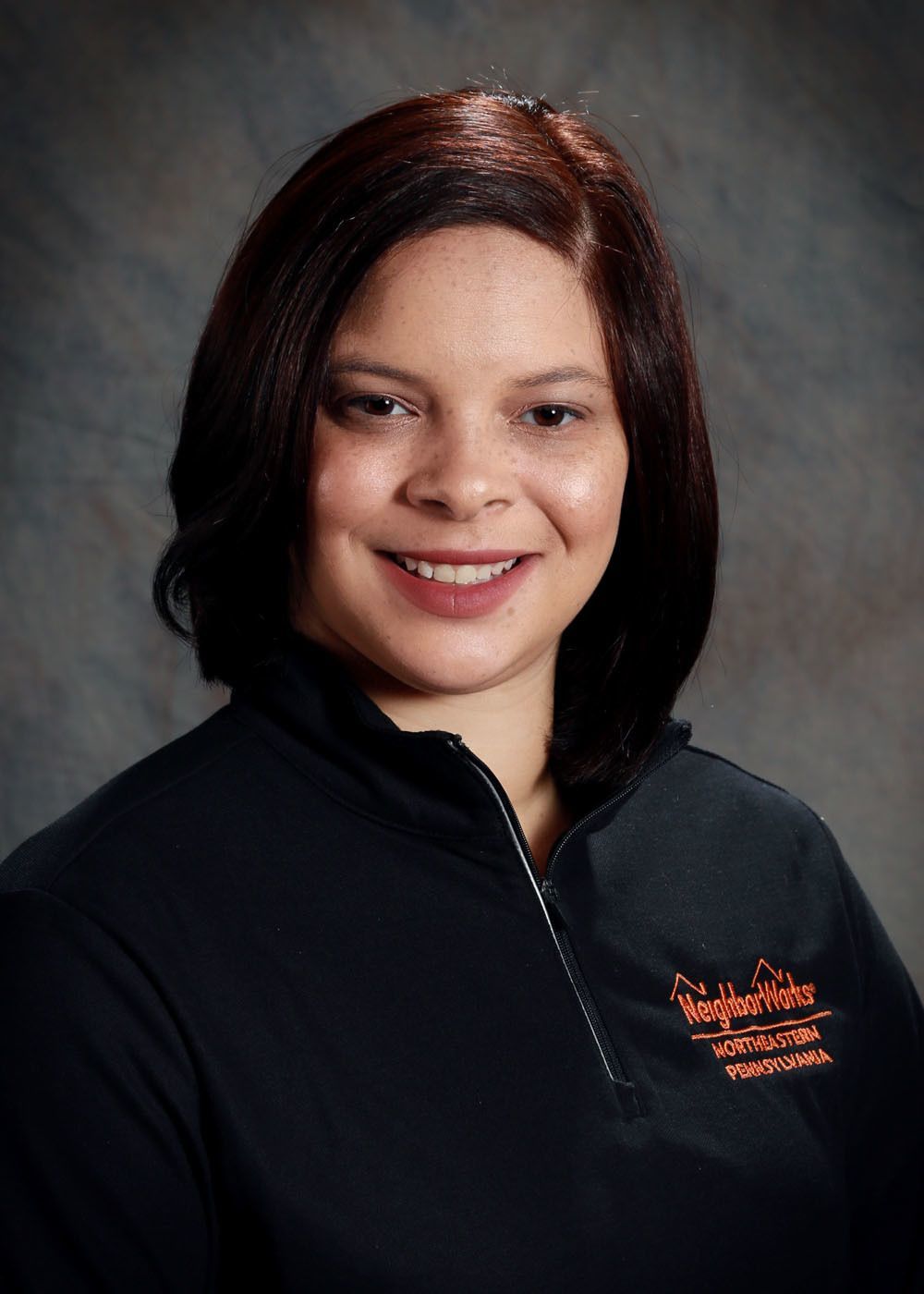 Kathi Tavera, NeighborWorks Northeastern Pennsylvania's Homeownership Specialist, recently received her HUD Housing Counseling certification from the U.S. Department of Housing and Urban Development (HUD).
The HUD Housing Counseling Program supports the delivery of a wide variety of housing counseling services to homebuyers, homeowners, low- to moderate-income renters, and the homeless. These services include pre-purchase counseling, foreclosure counseling, FHA loans, VA and USDA housing, and more. To provide housing counseling services through HUD Programs, individuals must certify through HUD by way of passing the HUD Housing Counseling Certification Examination and verifying employment at a Housing Counseling Agency.
"This certification means that I can have a hand in helping someone repair their credit or become mortgage-ready so that they can achieve their dream of homeownership. As an assistant I had a hand in the process, but it's different when I am the counselor and feel that I am helping someone obtain the knowledge that they need to accomplish something so big in their life." said Kathi. "I am also partaking in the foreclosure world. Things happen, and I like being someone who is non-judgmental but offering the guidance and assistance that people need to be able to save their home during a difficult time."
HUD has a network of more than 2,000 HUD-approved housing counseling agencies that serve individuals and families across the United States and Puerto Rico. These agencies are trained to assist current and prospective homeowners and renters in making responsible choices regarding their housing and finances.
"We're thrilled for Kathi to receive her HUD certification. This is a huge step for her professional development, but it also speaks volumes to her commitment to helping homeowners and homebuyers in the local community," said Jesse Ergott, President & CEO of NeighborWorks.
Kathi joins Pamela Anslinger and Fernanda Proaño as HUD-certified housing counselors at NeighborWorks Northeastern Pennsylvania.