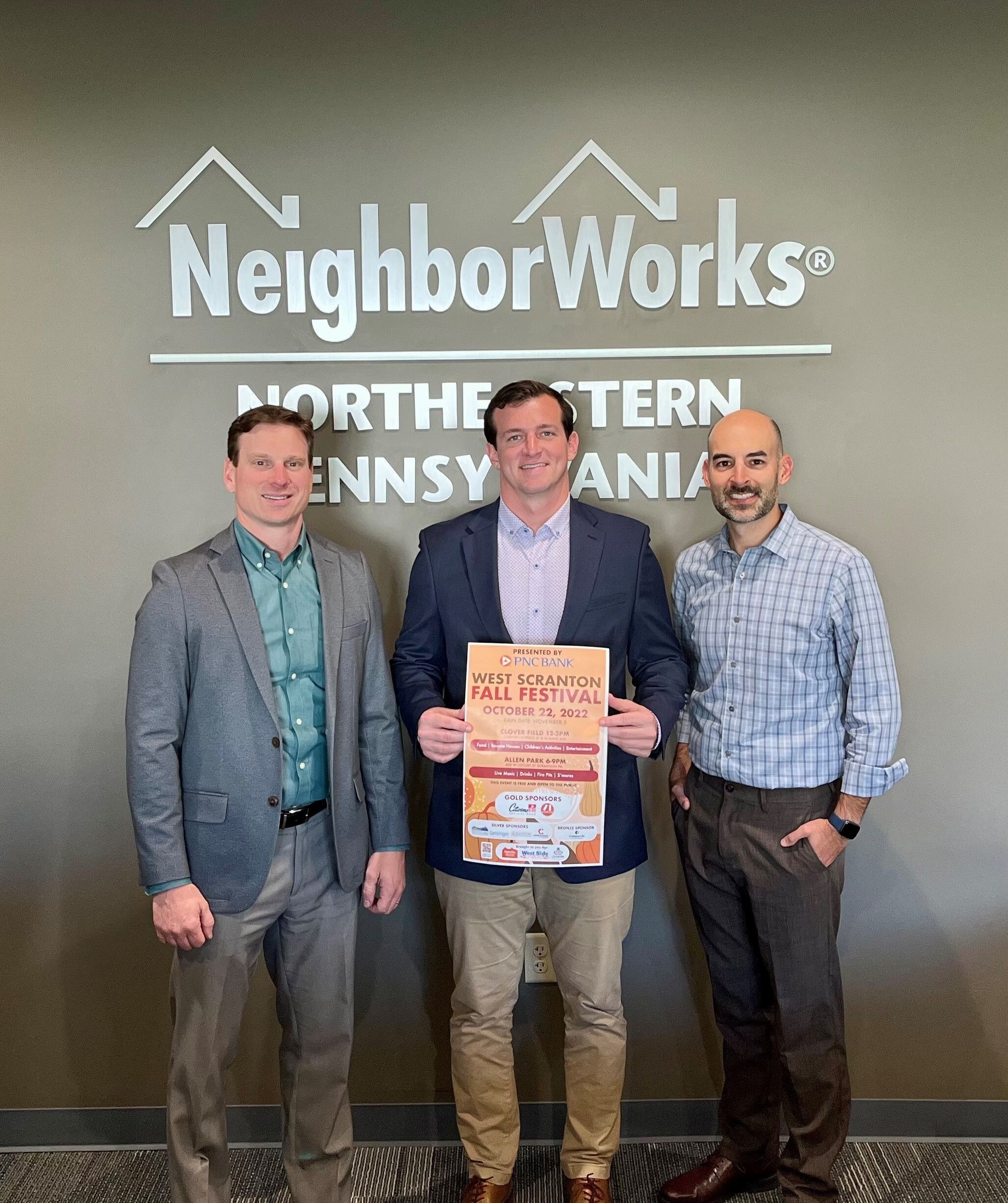 NeighborWorks Northeastern Pennsylvania is pleased to welcome PNC Bank as this year's presenting sponsor for the West Scranton Fall Festival.
In collaboration with the City of Scranton, the inaugural West Scranton Fall Festival will be a two-part event that is FREE to the public and will be held Saturday, Oct. 22. Rain date is Nov. 5. It will take place first at Clover Field, located at 400 W Locust St, in Scranton from noon to 3 p.m., and then at Allen Park at the corner of North Main Avenue and Price Street from 6-9 p.m.
"Coming together to support local businesses and celebrate our community has never been more important than it is now," said Pete Danchak, PNC regional president for Northeast PA. "As a National Main Street Bank, supporting the West Scranton Fall Festival as the inaugural presenting sponsor is simply the right thing to do – and fun!"
From 3-6 p.m., attendees will be encouraged to check out local establishments within the West Scranton business corridor. For more information and future business promotion regarding the Fall Festival, please go to the Facebook event page here.