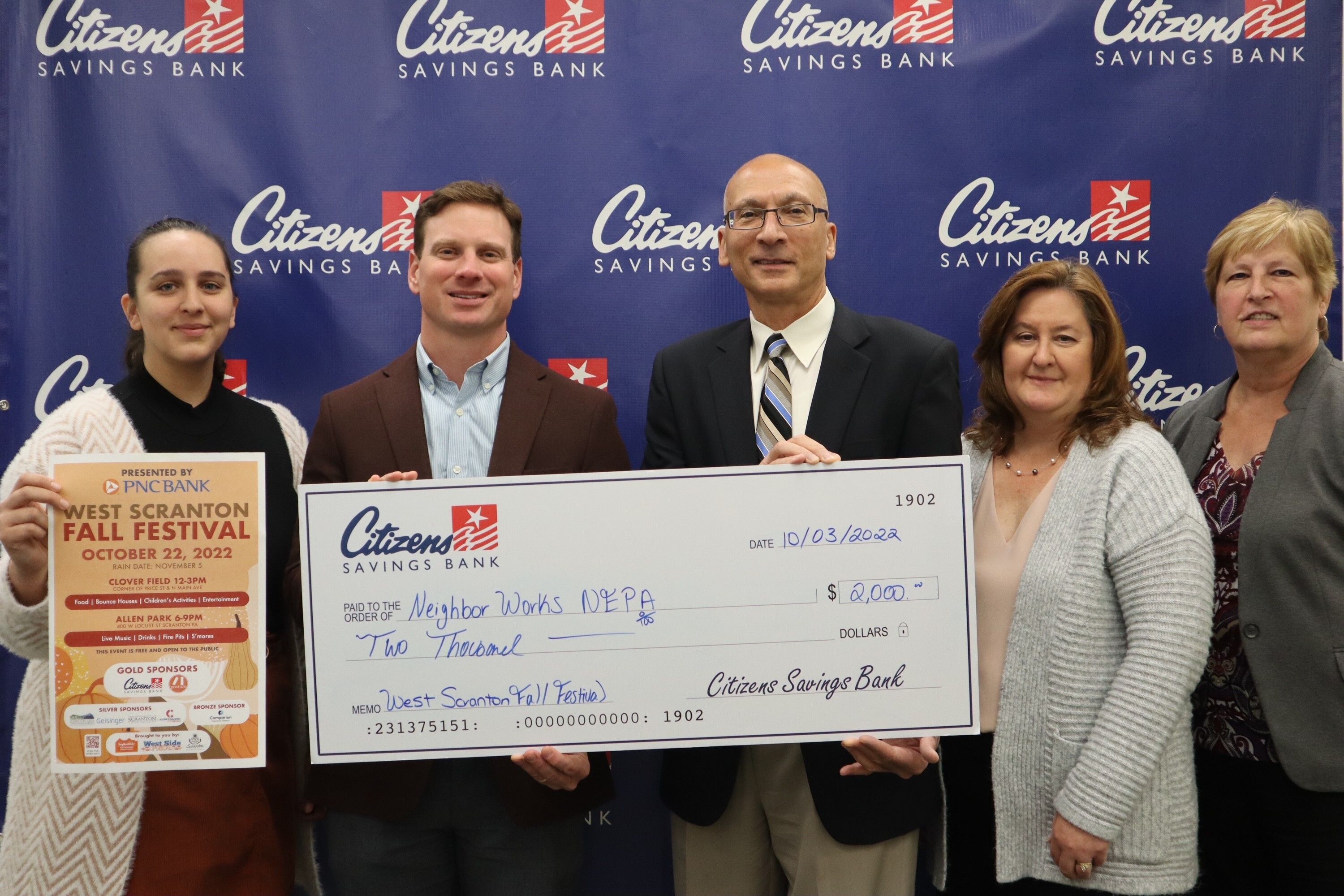 NeighborWorks Northeastern Pennsylvania is pleased to announce Citizens Saving Bank as a gold sponsor for the West Scranton Fall Festival.
In collaboration with the City of Scranton, the inaugural West Scranton Fall Festival will be a two-part event that is FREE to the public and will be held on Saturday, October 22. Rain date is November 5. It will take place first at Clover Field (400 W Locust St, Scranton) from noon to 3pm, and then at Allen Park (corner of North Main Avenue and Price Street) from 6-9pm.
"Supporting our local communities is a commitment shared by both Citizens Savings Bank and NeighborWorks NEPA," said Joe Ferris, SVP Lending, Citizens Savings Bank. "Citizens Savings Bank is a proud member of the West Scranton community and we are elated to sponsor the West Scranton Fall Festival!"
From 3-6pm, attendees will be encouraged to check out local establishments within the West Scranton business corridor. For more information and future business promotion regarding the Fall Festival, please go to the Facebook event page here.