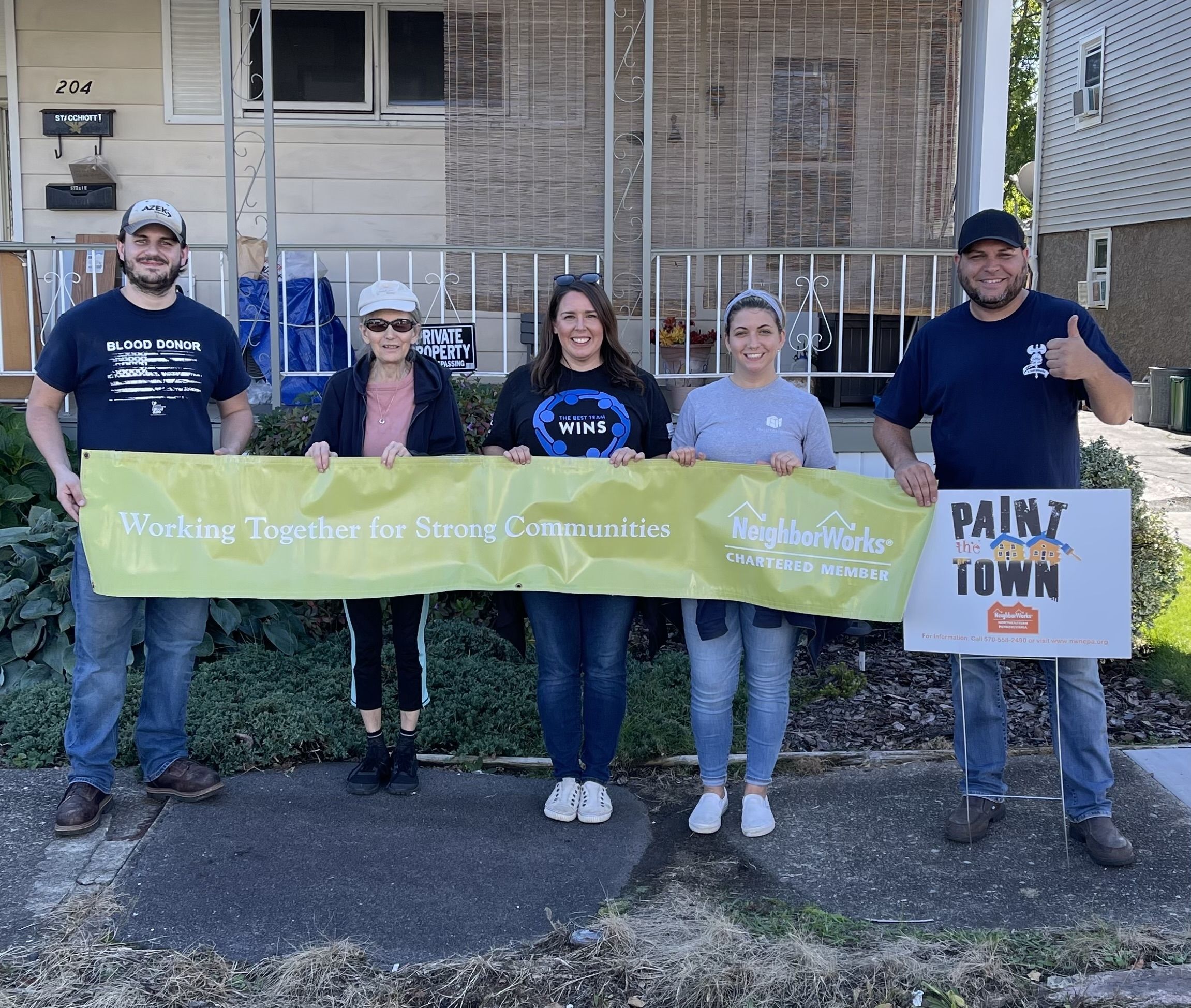 NeighborWorks Northeastern Pennsylvania, along with several volunteer groups, hosted their quarterly Paint the Town program.  Paint the Town provides volunteers the opportunity to assist older adults in northeastern Pennsylvania to be able to continue residing in their homes and communities safely and with dignity. 
Ten older adult headed households throughout Lackawanna County were provided small home repair services, exterior painting, and yard maintenance from 50 volunteers representing seven businesses and organizations. Approximately 305 hours of service went into making the event a success, with over $9,000 worth of volunteer labor performed. 
The AZEK Company (NYSE: AZEK), the innovative manufacturer of beautiful, low-maintenance and environmentally sustainable outdoor living and home exterior products, provided all the exterior materials. Among these materials include their high-performance engineered decking, which decreases the need for upkeep and maintenance, and helps secure the safety of the older adults receiving the product. AZEK volunteers provided 210 hours of service through the participation of 27 volunteer employees, with over $6,000 worth of volunteer labor performed.
Also providing volunteers to complete the repairs for older adults were FNB Bank, the University of Scranton's Physical Therapy Department, Connect Church, City Lights Church, Agency for Community Empowerment (ACE), and individual friends of NeighborWorks Northeastern Pennsylvania.