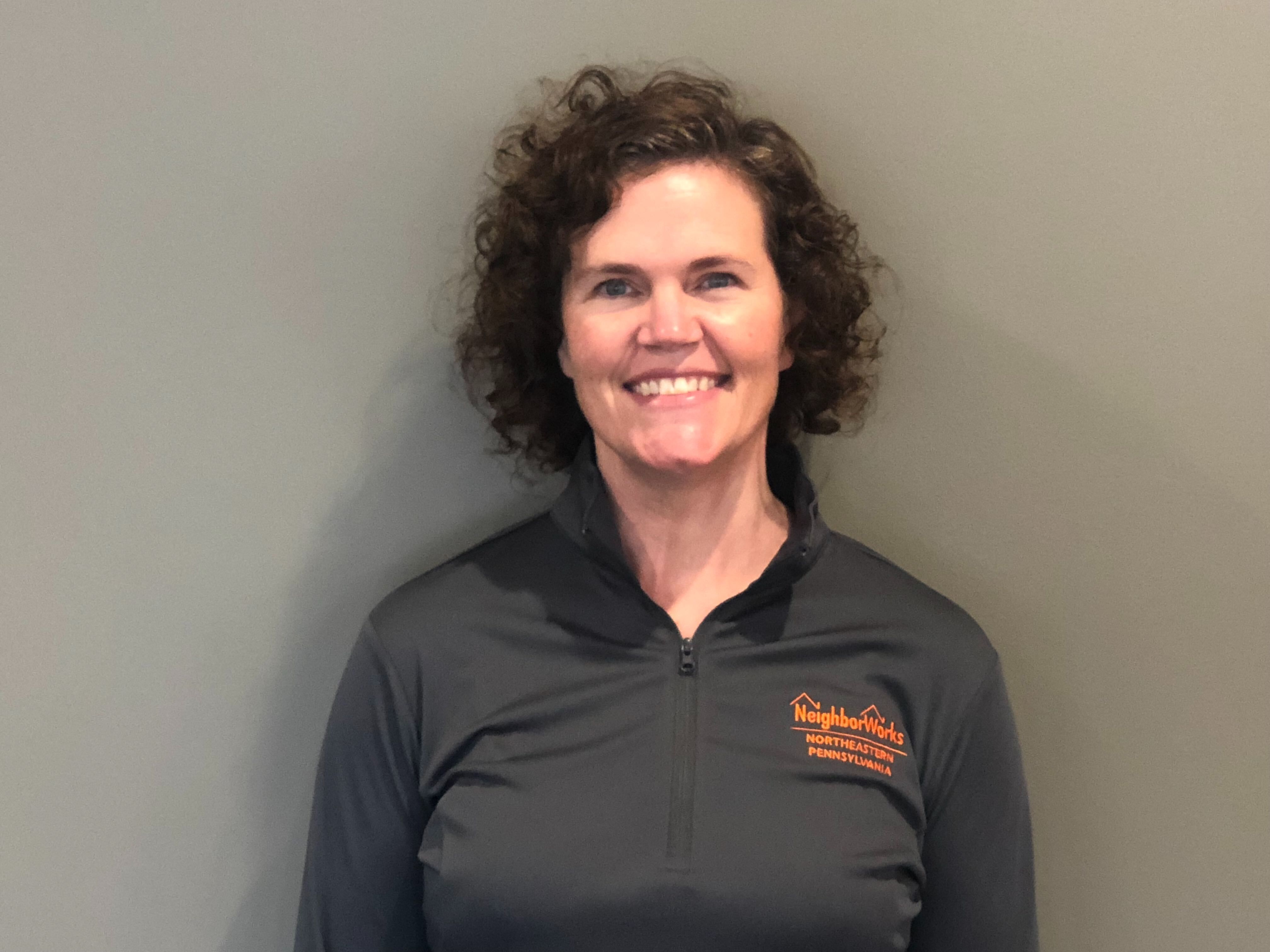 (SCRANTON, PA) NeighborWorks Northeastern Pennsylvania (NeighborWorks) is pleased to announce it has welcomed Shane Powers to its team for the recently established Chief Operating Officer position. She brings over 20 years of operations and logistical experience to the role, and NeighborWorks is excited for her to bring her wealth of knowledge to the team.
Shane's role at NeighborWorks will be to enhance operating capacity and strategy execution as the organization expands its geographic and programmatic reach throughout northeastern Pennsylvania. In addition to serving as a strategic and management partner to the Board, President & CEO and Program Managers, Shane will execute the operational functions and day-to-day operations of NeighborWorks.
"Shane is an excellent addition to our growing team," said Jesse Ergott, President & CEO. "Her extensive operations experience and enthusiasm for serving her neighbors will be a tremendous asset as we expand our services in the region."
Prior to taking this role at NeighborWorks, Shane served as the Chief Operating Officer of the Tunkhannock Area School District from 2018 to 2021. She was responsible for the operations of all non-education systems of the school district, such as the Business Office, Facilities, Transportation, Food Service and Human Resources. During her time in this role, she drove operational system breakthroughs (safety, cleaning protocols, contact tracing, remote work, absence coding) to reopen the school district during the COVID-19 pandemic. All students in K-6 returned to in-person education by September 2020. Students in 7-12 returned to a hybrid model in 2020.
Additionally, she reduced operational expenses for three consecutive years at the district to deliver increased fund balance. She led the physical consolidation of three elementary buildings, including the relocation of all teachers, equipment, and supplies to the central campus. Finally, she also coordinated the sale of two vacant buildings to eliminate expenses and generate revenue.
Prior to Tunkhannock School District she had served as the Site General Manager at DHL Supply Chain from 2014 to 2018, where she was responsible for overall site leadership for logistics operation servicing the P&G manufacturing facility. During her time in this role, she presented exempt on-boarding system improvements to the North America CEO and executive team for alignment across North America.
She also drove numerous site improvements, such as the site achieving one year injury-free, delivering year-on-year cost savings, improvements to site employee satisfaction scores, developing checklists to drive training consistency and accountability, and identifying savings opportunities across its internal network of sites.
Shane also worked in a variety of operational roles at Procter and Gamble from 1994 to 2009. Prior to starting her career in operations, she received her Bachelor of Science in Materials Engineering from the Rensselaer Polytechnic Institute in 1994.
She is also very active in the local community and has a track record of involved community leadership. She successfully led a primary fundraising event that raised more than $90,000 over three years to support Tunkhannock's only public library when she served on the Tunkhannock Public Library Board of Directors. She also previously served on the Board of Trustees for the Tunkhannock United Methodist Church, where she coordinated the preventive and productive maintenance of all church-owned properties. Additionally, she led the selection and implementation of Christian education classes for more than 75 children, youth and adults.
"I'm really excited to get started. The people that I've had the opportunity to meet and that I'm starting to work with are truly experts in what they do," said Shane. "They're so committed to the work that they're doing and believe strongly and passionately that the work is really going to benefit the communities in which we serve."
Shane currently resides in Tunkhannock with her husband Christopher and her three children.