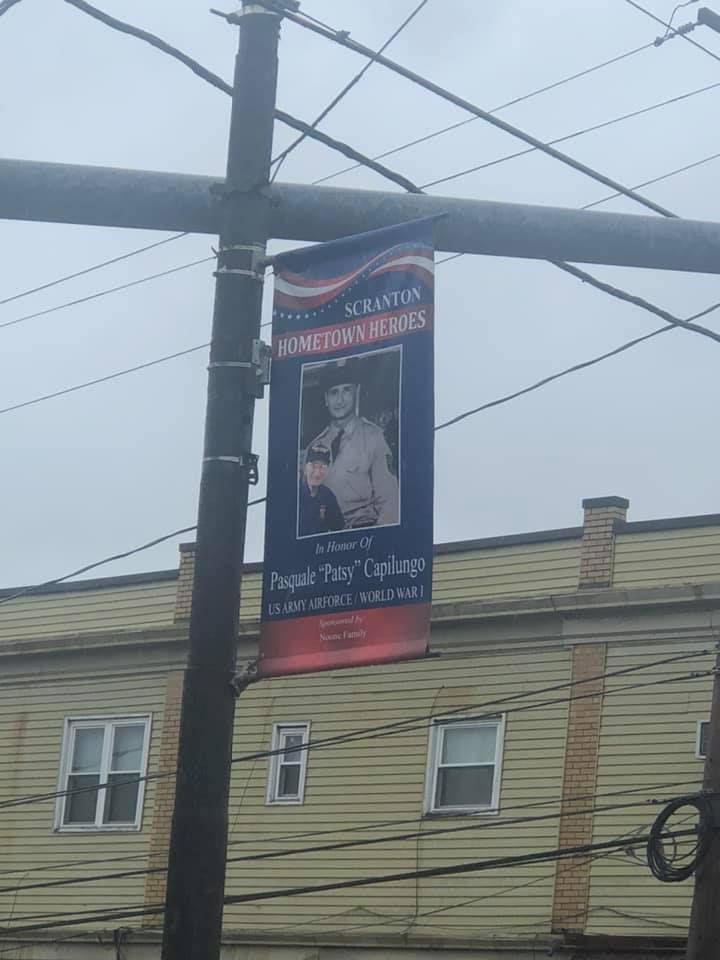 Note: The Hometown Heroes banner program is complete for the most recent cycle, and is currently not accepting applications. If you are interested in obtaining a banner for a potential future cycle, please call 570-558-2490 to be added to our contact list. 
Applications are now being accepted for the first full cycle of the Hometown Heroes banner program, an initiative jointly sponsored by NeighborWorks Northeastern Pennsylvania and the West Scranton Neighbors Association.
The Hometown Heroes program seeks to honor current and former members of the U.S military who have a connection to West Scranton. Banners will be hung along both Main Avenue, as well as Luzerne Street, in the Spring of 2022.
Family members wishing to honor a loved one for their military service can obtain an application by clicking here, or by visiting the NeighborWorks Northeastern Pennsylvania office at 815 Smith Street, Scranton, PA 18504. The office is open Monday through Friday, 9:00 a.m. to 4:30 p.m. To complete an application, family members must submit a paper copy of the application form to the office, and also provide a photo of the veteran in military uniform, as well as proof of honorable discharge (a DD Form 214 is preferred.)
A cost of $250 per banner is assessed for printing and hanging; a check or money order for the full amount (payable to NeighborWorks Northeastern Pennsylvania) must accompany each application at time of submission. Banners will be available on a firstcome, first-serve basis, and will be available until all spots are filled.
The Hometown Heroes banner program was initiated in West Scranton by a project group from the Leadership Lackawanna Core Program Class of 2021, who organized an initial run of 30 banners. This project is part of the West Scranton Neighborhood Plan, a 10-year strategy for revitalizing West Side. NeighborWorks released the plan in the fall of 2020 and is currently leading its implementation.
Anyone interested in participating in the Hometown Heroes program is asked to contact Deborah DeFazio, NeighborWorks Northeastern Pennsylvania Front Desk Operations, at (570) 558-2490 or ddefazio@nwnepa.org.