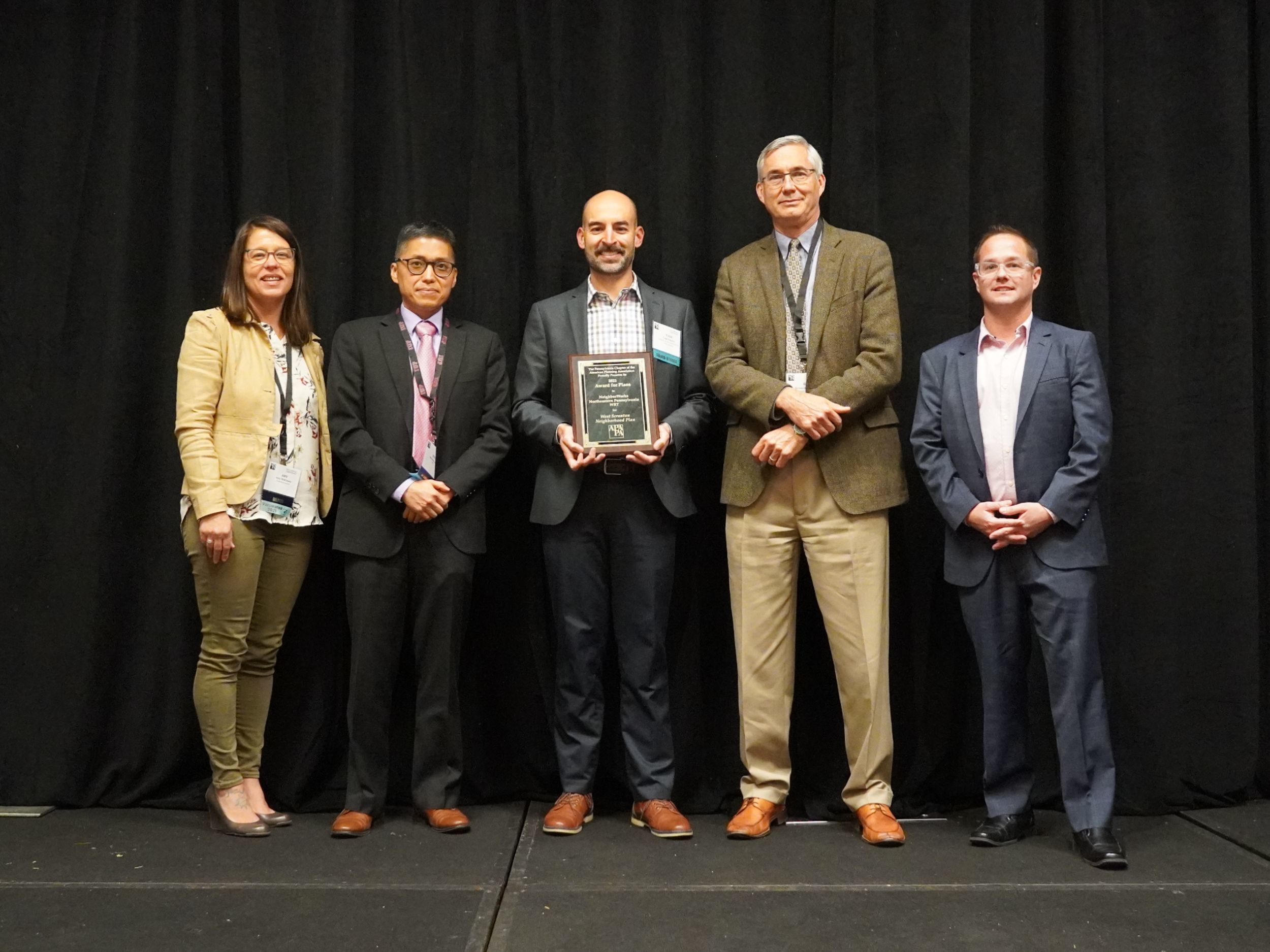 NeighborWorks Northeastern Pennsylvania's West Scranton Neighborhood Plan was recognized by the Pennsylvania Chapter of the American Planning Association at its annual conference and awards luncheon in Pittsburgh on October 19, 2021.
NeighborWorks' West Scranton Neighborhood Plan was one of just three plans to receive an award. According to the judges, "The plan achieves its essential purpose. Its thoughtful organization and graphics appeal to a wide range of users and the size and scope allow for implementation."
"It is an honor to receive this award not just on behalf of NeighborWorks but all the people and organizations who were involved in developing our West Scranton Neighborhood Plan, especially the residents," said Todd Pousley, NeighborWorks' neighborhood revitalization manager. "From the beginning, we set out to develop a resident-driven plan that reflects the ideas and priorities of the people who live and work in West Scranton, and we accomplished that with the help of a 26-person steering committee. We can't wait to put the plan into action!"
The West Scranton Neighborhood Plan, a 10-year strategy for revitalizing West Side, was released in the fall of 2020 and is now being implemented by NeighborWorks and its community partners. WRT—an architecture, planning, and design firm based in Philadelphia—assisted with development of the plan, which was funded by the Regional Foundation (formerly the Wells Fargo Regional Foundation).