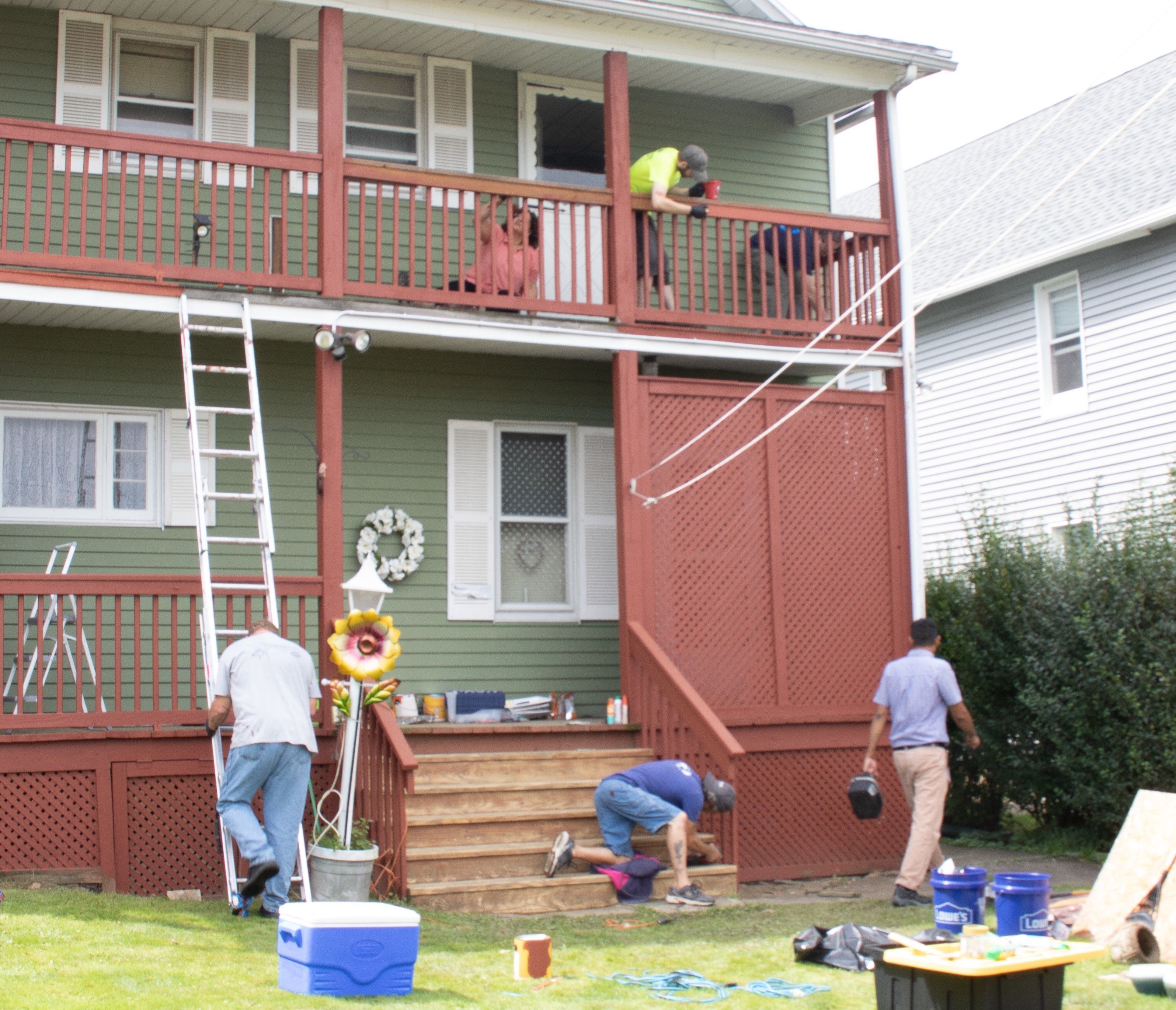 Older adults bring to our community an abundance of knowledge about "back when" and "how things used to be." Many can spend hours regaling us with stories of the miners, and railroad workers who built our fair community and influenced our rich history which continues to emphasize the can-do attitude as we move forward in the twenty-first century.
In the last three years, if I have learned anything from overseeing the implementation, execution and growth of NeighborWorks Northeastern Pennsylvania's Aging in Place program, it is that there are very few older adults who want to move on to facility-type living. They want to age in their homes, in their communities with friends and family, continuing to influence changes happening around them as we grow.  
How, though, do we as a community, continue to support individuals aging around us? How do we keep them in our communities to engage our younger generations and pass along their knowledge of history and values?  How do we help them stay healthy?
We help, we aid, we watch out and assist with tasks that we ourselves don't think anything of to accomplish. It is getting colder out, which means the leaves will be falling and then the snow and ice will come. Weather-related debris can not only cause slips and falls in older adults, but it can also cause stress and anxiety if these adults are unable to rake up the leaves or shovel the snow and ice off the walkway as required by their respective city or town. We keep going when we pass our property line on the sidewalk and also do the older adults next door.
We check in and make sure they aren't experiencing social isolation. It can be more dangerous to an older adult than smoking 15 cigarettes a day and can lead to high blood pressure, chronic disease, diabetes and overall loss of quality of life. A cup of coffee and a 15-minute chat a week can prevent someone from a detrimental health concern. 
We watch out.  Is the older adult on your block or down the street struggling to make it up their front steps?  Have you witnessed the older adult or anyone bringing in healthy food for them to prepare and eat?  There are many social service organizations, such as your local Area Agency on Aging, the United Neighborhood Centers of Northeastern Pennsylvania and NeighborWorks Northeastern Pennsylvania (the list goes on!) that can be contacted to provide health, safety and quality of life services. 
Let's work together to keep the older adults in our community healthy and safe. Check in. Support. Engage. 
For more ways to assist older adults in your community feel free to reach out to Mary Endrusick, Aging in Place Coordinator, NeighborWorks Northeastern Pennsylvania at 570-558-2490 or Mendrusick@nwnepa.org.