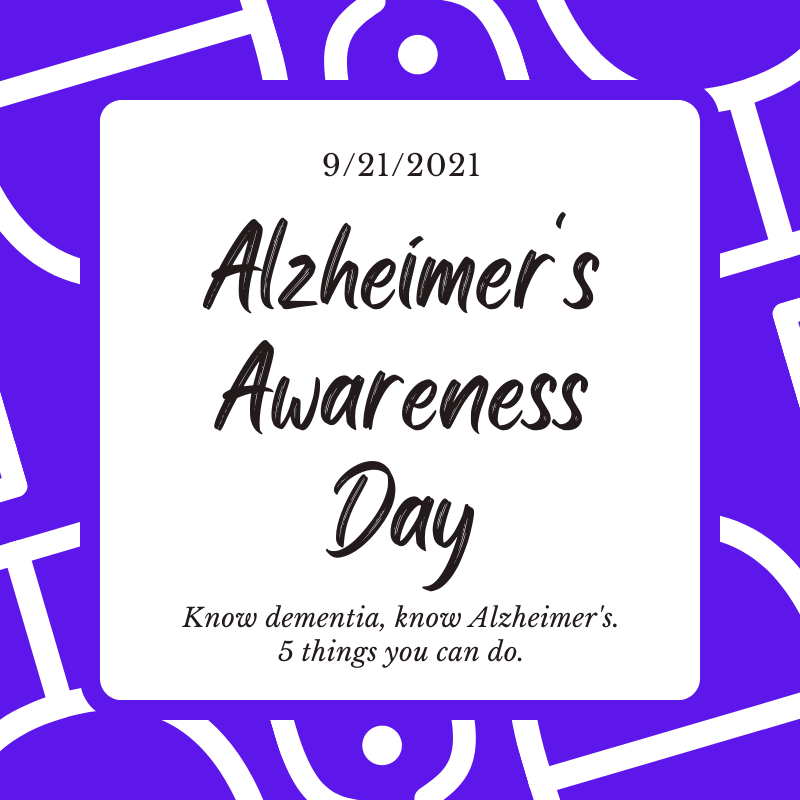 World Alzheimer's Day falls on September 21 during World Alzheimer's Month. On this day, health organizations across the globe come together to raise awareness and help in the fight against Alzheimer's disease.
Alzheimer's disease is an irreversible, degenerative brain disorder that gradually destroys cognitive abilities such as memory and thinking skills, and eventually the capacity to do even the most basic tasks. It is the most prevalent cause of dementia in older people, with over 44 million people estimated to have it globally. While dementia becomes increasingly common as individuals age, it is not a normal component of the aging process.
Here are five ways to raise awareness on World Alzheimer's Day:
Walk to end Alzheimer's. The Greater Pennsylvania Alzheimer's Association is hosting an Alzheimer's walk for residents of the Wilkes-Barre/Scranton metropolitan area on October 16 in Moosic, with registration currently open for interested participants. The registration page contains more details about the event.
Go purple and join the #EndAlz awareness campaign. Follow the Alzheimer's Association on Twitter and use the hashtags #ENDALZ and #ShowYourPurple if you want to participate in the social media campaign and spread awareness about Alzheimer's.
Make a donation of money or time to an Alzheimer's organization. The Alzheimer's Association is currently accepting monetary donations and in-person or virtual volunteer opportunities to assist people with Alzheimer's and their families. Donations also help accelerate research to eventually end Alzheimer's and other forms of dementia.
Educate others on how to help end Alzheimer's. The Alzheimer's Association offers education programs to help end the stigma regarding Alzheimer's. Topics covered include the signs of Alzheimer's, healthy living, caregiving techniques and more.
Empower others by sharing your Alzheimer's story. Whether you or a loved one has Alzheimer's, sharing your story with others can be freeing for you and educational for others. Sharing stories fosters empathy and affinity among people who share a common experience.