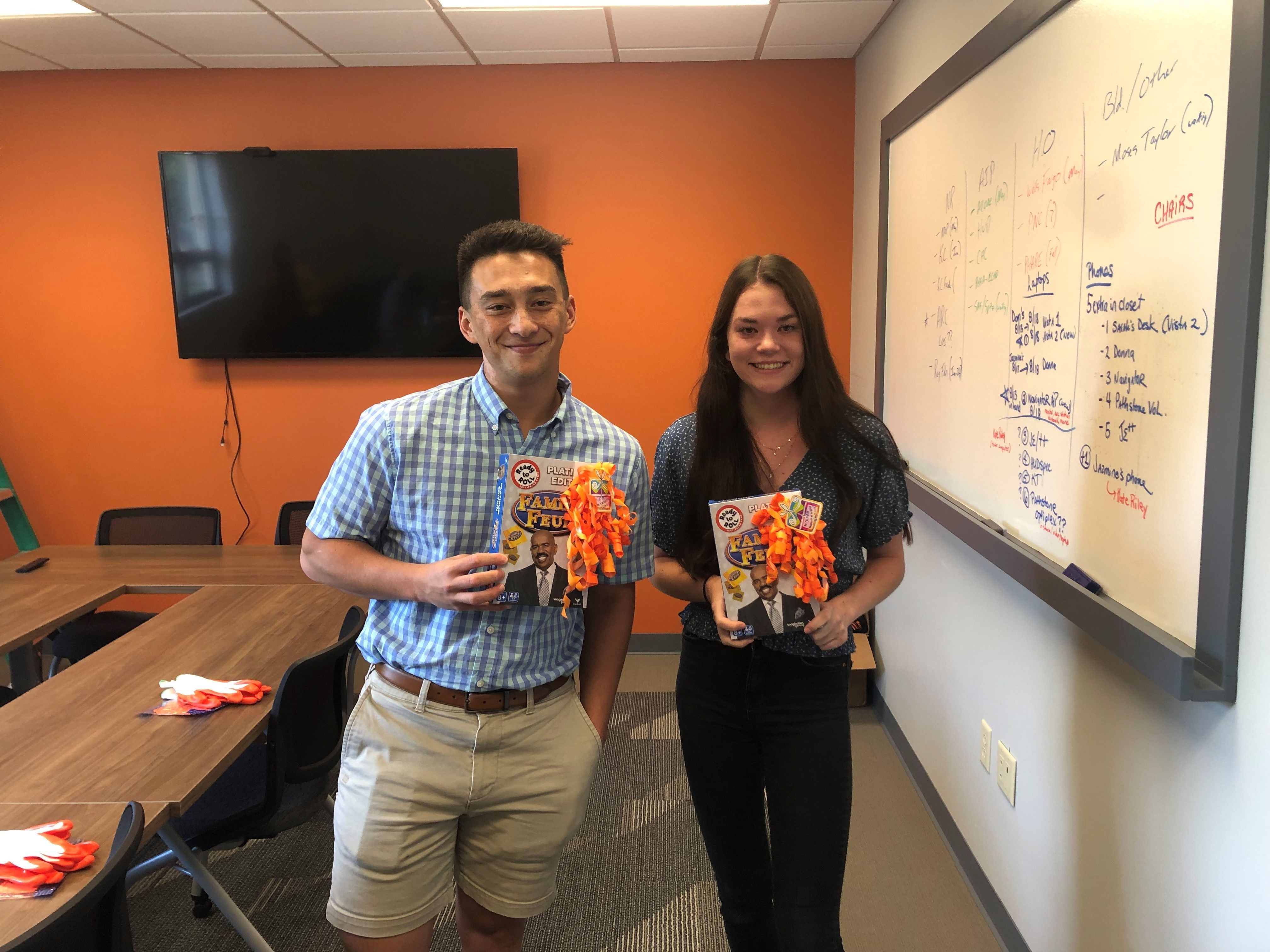 NeighborWorks Northeastern Pennsylvania wishes to thank both of our summer AmeriCorps VISTA (Volunteers in Service to America) members, Sarah Hayward and Dominic Dait,  for their period of service earlier this year. 
A New Jersey native, Sarah is entering her senior year at King's College this fall, where she is studying elementary and special education. She plans to study for an additional year to obtain her master's degree in reading. Sarah enjoyed serving with our team to help improve the lives of community members in West Scranton as well as gaining experience to potentially work in a school district similar to those around Scranton and Wilkes Barre.
A native of Allentown, Dominic graduated in May 2021 with a degree in health administration from the University of Scranton and is attending their graduate school this fall to pursue a master's degree in health administration. Dominic enjoyed working with our team to gain work experience, give back to the Scranton community, and learn more about aiding the geriatric community as he continues to work toward his goal of becoming a nursing home administrator. 
We are most appreciative of the service given by Sarah and Dominic during the summer of 2021; our staff sent them off with some parting gifts as a token of our appreciation.