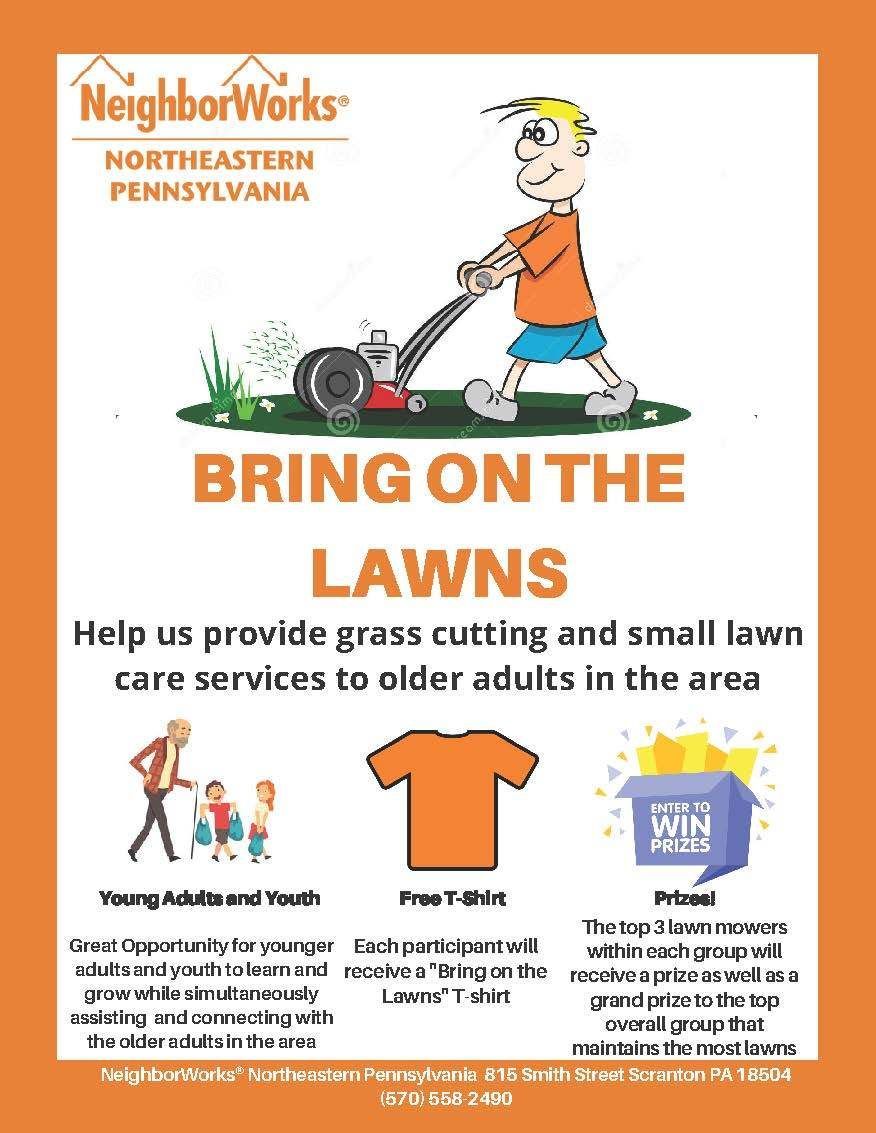 Youth groups and young adults are invited to participate in our "Bring on the Lawns" initiative.
This program allows young adults to serve our community this summer by providing grass cutting and basic lawn care service to older adults in our area. Prizes will be awarded to the top-performing participants and groups.
For more information, contact our Aging in Place program at 570-558-2490.