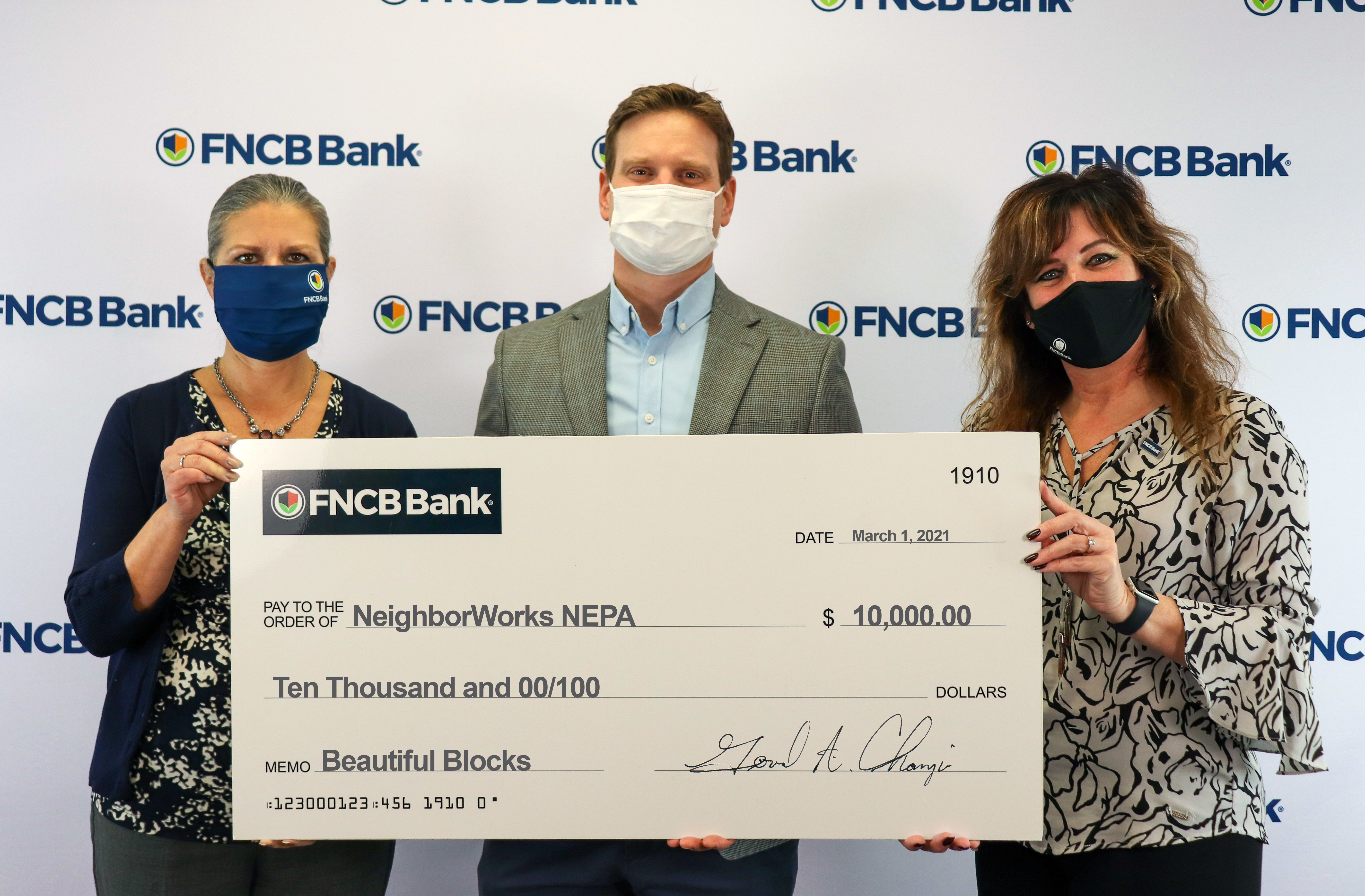 FNCB Bank recently donated $10,000 through the Pennsylvania Neighborhood Assistance Project Tax Credit Program to NeighborWorks Northeastern Pennsylvania for our Beautiful Blocks Program.
The Beautiful Blocks Program provides matching grants of up to $1,000 per property to groups of 5 or more Scranton residents to help them make exterior improvements to their homes. Grants are awarded annually through a competitive application process.
Applications for the 2021 program year are now open at https://www.nwnepa.org/programs/beautiful-blocks.html.