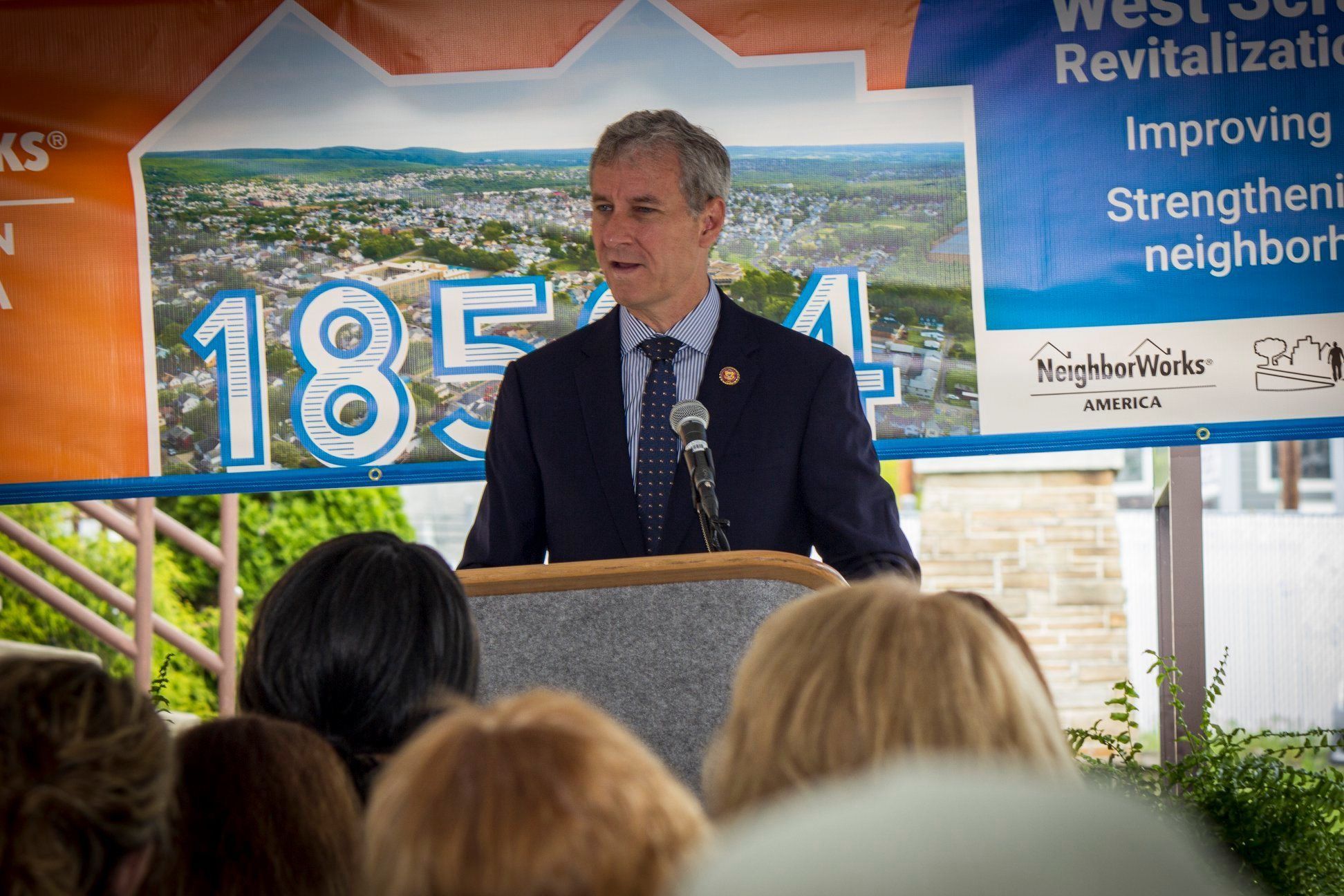 Today, U.S. Representative Matt Cartwright (PA-08) announced that NeighborWorks Northeastern Pennsylvania is receiving $175,000 in flexible grants from the Neighborhood Reinvestment Corporation, dba NeighborWorks America.
"I am proud to have been able to lend a hand in these efforts to help folks pursue their American Dream," said Rep. Cartwright, member of the House Appropriations Committee. "I applaud NeighborWorks Northeastern Pennsylvania for their work to revitalize and sustain our neighborhoods by addressing blight and keeping people in their homes."
"We truly appreciate this significant investment into our community and Congressman Cartwright's ongoing support for critical housing and community development initiatives," said NeighborWorks Northeastern Pennsylvania President & CEO Jesse Ergott. "These resources will help us to assist many more of our neighbors throughout the coming year."
These funds can be utilized to:
•    Expand NeighborWorks Northeastern Pennsylvania's services to seniors, including home modifications to combat health and safety issues for older homeowners and addressing senior isolation through companionship programs;

•    Support of NeighborWorks' implementation activities for the West Scranton Neighborhood Plan, including addressing blighted properties and improvements to Main Avenue; and
•    Foreclosure prevention and financial coaching for homeowners negatively affected by the COVID-19 pandemic.

About NeighborWorks Northeastern Pennsylvania
NeighborWorks Northeastern Pennsylvania, founded in 1981, is a nonprofit organization that has worked to increase the financial stability of families and individuals by providing programs and services that create and preserve responsible homeownership and affordable housing throughout the city of Scranton, Lackawanna County and Northeastern Pennsylvania. With programs including homeownership coaching and education, aging in place, home renovation services and neighborhood revitalization initiatives, NeighborWorks is deeply ingrained in the community. For more information about NeighborWorks Northeastern Pennsylvania, go to www.nwnepa.org.
About Rep. Cartwright
Congressman Matt Cartwright is a member of House Democratic Leadership as a co-chair of the House Democratic Policy and Communications Committee (DPCC). He is a member of the House Committee on Appropriations, where he serves as Chair of the Commerce-Justice-Science Subcommittee, Vice Chair of the Financial Services & General Government Subcommittee, and a member of the Interior & Environment Appropriations Subcommittee. Pennsylvania's 8th Congressional District includes Lackawanna, Wayne, and Pike Counties and portions of Luzerne and Monroe Counties.