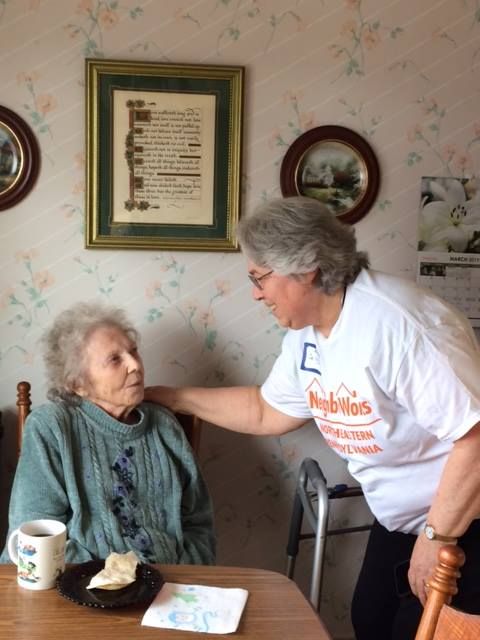 DID YOU KNOW…?
Falls are the leading cause of injury for individuals over the age of 65. Falls can be caused by a variety of reasons including environmental and physical health factors.  Despite the fact that an increase in age is a major risk factor for falling, there is still a lot one can do to prevent them from happening.
September 21st through 25th is Falls Prevention Awareness Week, created by The National Council on Aging ncoa.org to bring awareness to the risk factors of falls in older adults and preventative measures that can be taken to decrease them. Below you will find some tips and tricks to keep in mind to make you and your home less of a fall hazard. Remember, falling is NOT a normal part of the aging process!
1.Be Active!
Staying in shape is not only important for cardiovascular health. It is an often overlooked factor when assessing one's level of fall risk. Low impact exercise like walking, yoga, tai-chi and swimming are great ways to maintain physical flexibility and increase balance.
2. Check Your Environment
Some of the following may seem obvious, but many hazards in our environment we don't notice until it's too late.
• Get rid of throw rugs or use double-sided tape to prevent rugs from sliding.
• Install grab bars next to the toilet and in the tub or shower.
• Put non-slip strips or a rubber mat on the floor of your bathtub or shower.
• Check lighting in each room, at entrances, and on outdoor walkways.
• Install night lights in the bathroom, hallways and bedroom for nighttime access.
• Keep a flashlight by your bed.
• Place a lamp within reach of your bed.
• Have handrails installed on both sides of stairs.
• Install light switches on the top and bottom of staircases.
• When carrying an item on stairs, hold the item in one hand and use the handrail with the other.
• Take your time on steps and look before stepping when using stairs.
• Reduce clutter in heavily trafficked areas.
• Manage and contain electrical cords..
• Use the highest wattage light bulbs that have the highest wattage recommended for the fixture.
• Store frequently used items within reach to avoid over reaching or standing on a stool to get them.
3. Consult with Your Physician
Keep up with appointments  with your family physician, as well as specialists. Vision issues can contribute to potential falls.  In the aging eye, less light reaches the retina, making contrasting edges, tripping hazards, and obstacles harder to see. Talk to your doctor about the side effects of your prescriptions. Some medications can cause dizziness or dehydration that can lead to a fall. Lastly, Make sure to manage chronic conditions like diabetes, heart disease, or arthritis. These conditions can increase the risk of falling because they result in inactivity, pain, or the use of multiple medications.
The NCOA has developed a handy tool to assess your level of fall risk. Follow the link below  to take the Free Falls CheckUp!
https://www.ncoa.org/healthy-aging/falls-prevention/falls-free-checkup/
Be well,
Stephanie DeNaples MSOTR/L
Kristin Luongo MSOTR/L