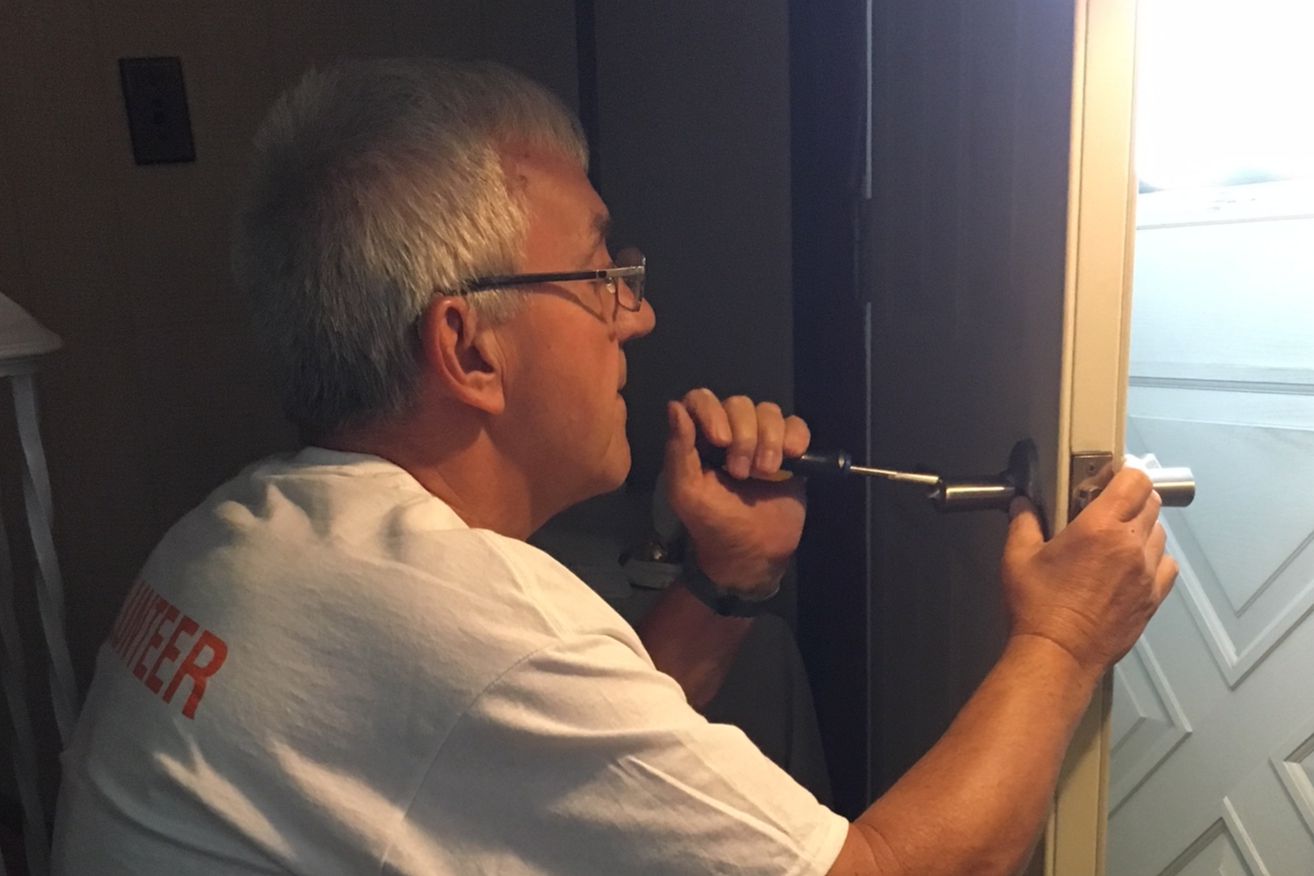 NeighborWorks Northeastern Pennsylvania is seeking candidates for the position of Aging in Place Handyman. This is a volunteer position being offered through the Ignatian Volunteer Corps of Northeastern Pennsylvania. Interested candidates should contact Teddy Michel at jmichel@ivcusa.org.
Position Summary
The Aging in Place Handyman Ignatian Volunteer (8 or 16 hours per week) is responsible for carrying out small home repairs for homeowners age 60 and above, allowing these homeowners to safely age with dignity in their homes. The Handyman will work in conjunction with the Aging in Place Coordinator, Volunteer and Program Coordinator, Social Worker, and Construction Manager to achieve the goals of Neighborwork's Aging in Place Program.
Primary Responsibilities
Perform basic tasks for Aging in Place homeowners including, but not limited to: small plumbing repairs/replacements; small electrical repairs/replacements; installation/removal of portable heating/cooling units; installation of handrails; step repair/replace; small repair weatherization assistance; and additional small home repair services enhancing the safety of the home. 
Work with Social Worker to assist homeowners seeking small home repairs. 
Work in a team environment with Program, Volunteer Coordinator and Construction Manager to identify homes which may need more intensive work.
Timely, and professionally, respond to homeowner's maintenance requests.
Attend monthly Aging in Place service coordination meetings.
Uphold high organizational standards and perform related duties or responsibilities, as assigned or requested.
Experience
Current or past experience with general home maintenance; ability to perform a variety of small maintenance or repair tasks.
Job Requirements/Skills
Enthusiasm about serving neighbors in need of a helping hand
Good communication and customer service skills.
Ability to work independently and within a team environment.
Embrace NeighborWork's mission and core values.
Other Details
All tools, licensing (when necessary), and equipment necessary for the position will be provided by NeighborWorks.