Paint the Town Makes Homes Safer for Elderly Residents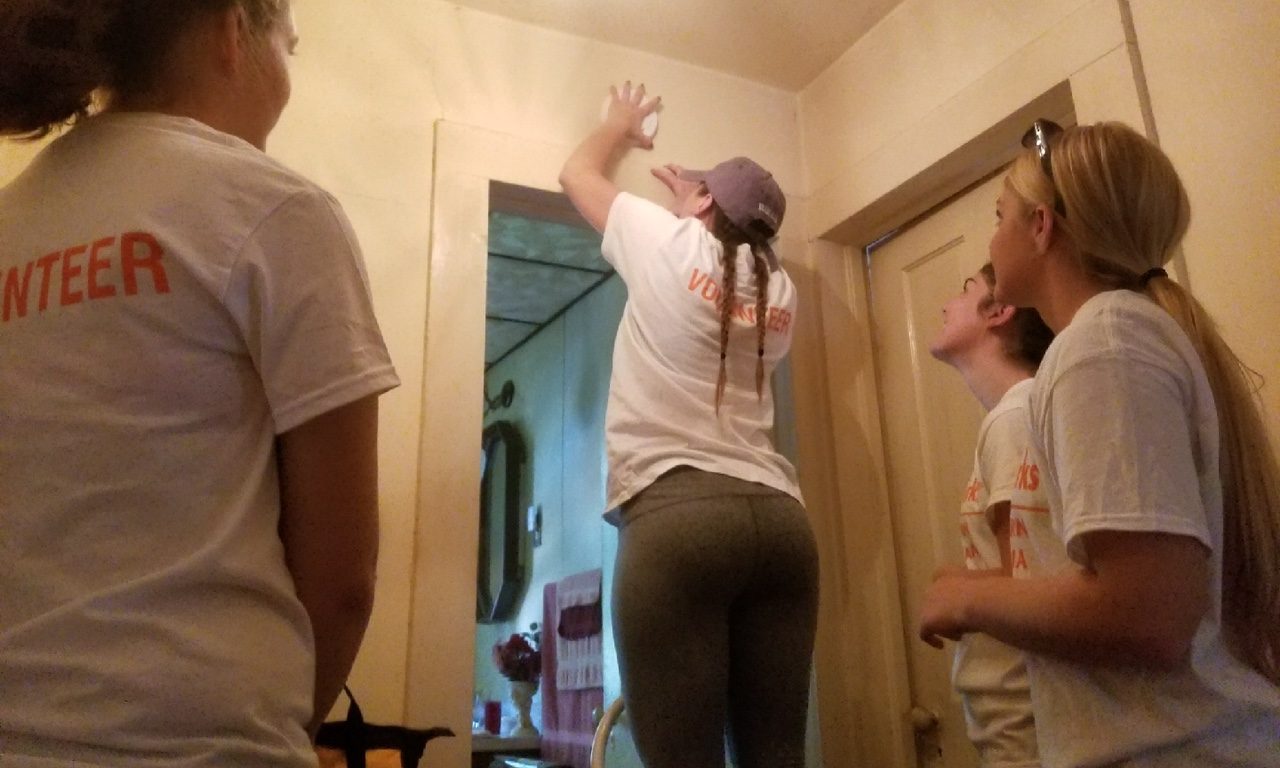 On an unseasonably warm fall day, student volunteers from the University of Scranton fanned out across the city to make aging residents' homes safer. This was the first day of NeighborWorks' fifth annual Paint the Town, a week-long home repair event serving low-income, elderly, and disabled homeowners.
In the past, Paint the Town volunteers have spent the week painting and completing other exterior home repair projects (hence the name). But this year, during the week of September 25-29, they installed solar-powered exterior lights, smoke and carbon monoxide detectors, fire extinguishers, and other home safety items for more than 20 elderly homeowners in Scranton.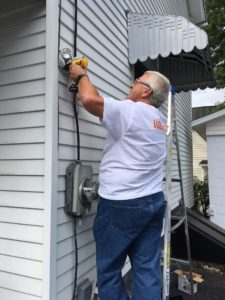 The work was completed by more than 50 student volunteers from the University of Scranton's occupational therapy department, who also conducted assessments with each of the homeowners to determine the day-to-day challenges they face and what home modifications might enable them to live more safely and comfortably in their homes. These volunteers, like graduate student Mia Stanvitch, appreciated the chance to apply what they've learned in class to the struggles real homeowners face as they grow older.
"We had the opportunity to help residents live independently in their homes by installing a variety of home modifications," Mia said. "I was able to see that these small changes make a big difference!"
Her professor, Dr. Marlene Morgan, who helped NeighborWorks staff coordinate the event, called the experience a "living laboratory." According to Dr. Morgan, "The opportunity [for students] to serve the community, apply their occupational therapy knowledge, and enhance home safety for older homeowners is an experience that I would never have been able to duplicate in any lecture."
Nine volunteers from Citizens Savings Bank also chipped in by installing safety items in the homes of four elderly West Scranton residents. Bank employees have participated in Paint the Town every year since its inception!
We are immensely grateful for our volunteers' hard work and dedication, and so are the homeowners they served! One of them, Lorraine Lavetsky, wrote to us after Paint the Town wrapped up. "There are not enough words for me to thank you and the volunteers for the work they did in my home," she wrote. "They did work that could meet pro standards, worked fast and explained so much to me. These students' families should be proud."
View photos from Paint the Town 2017