NeighborWorks Week(end) 2017 a spirited success!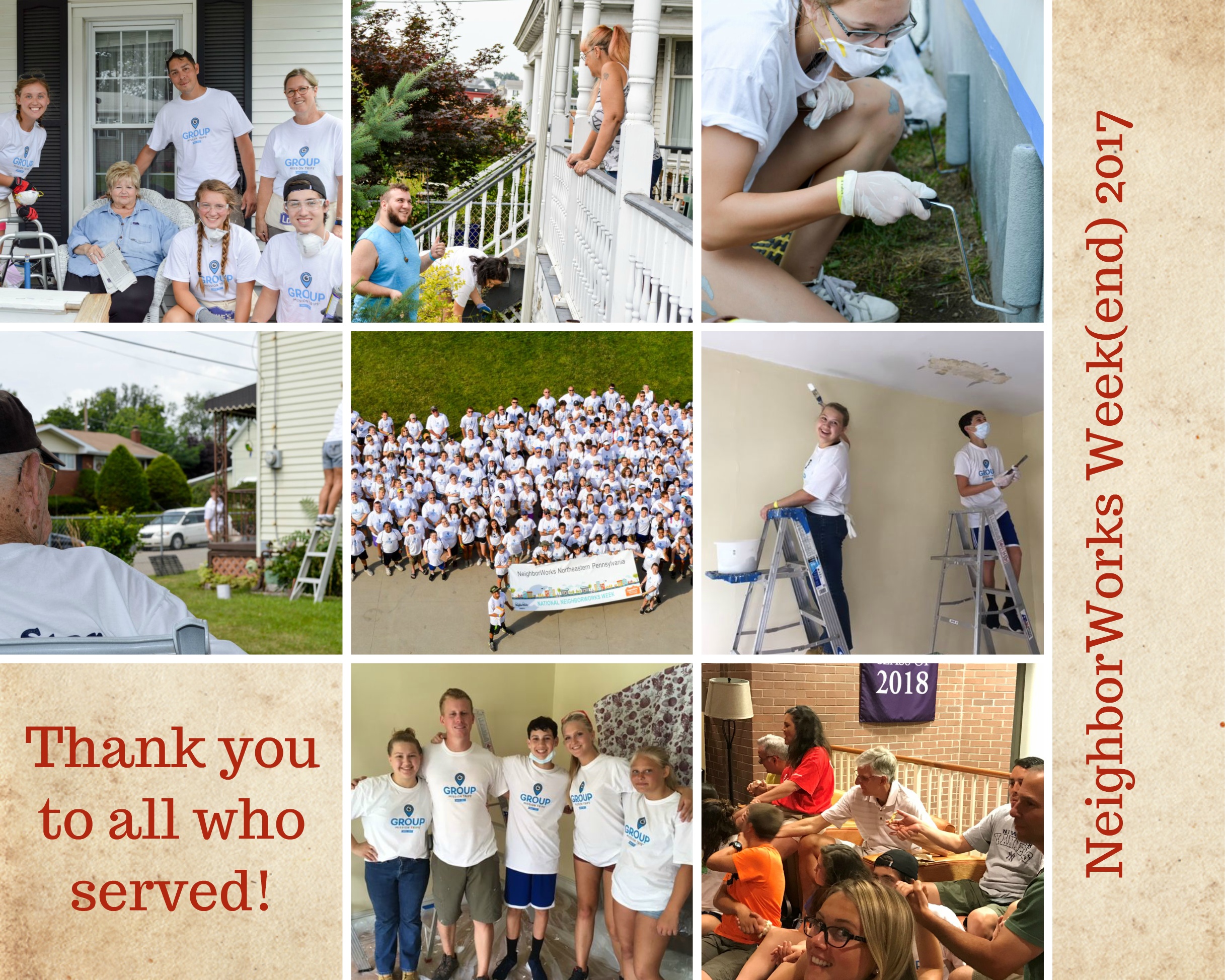 July 21-24, 2017, was an experimental weekend for NeighborWorks NEPA as, for the first time in its long-term partnership with Group Mission Trips, we tried a NeighborWorks Week(end) as opposed to NeighborWorks Week.
The results are back, and all signs point to success.
Rather than cutting back on the number of projects we could perform in just a weekend, we actually increased our impact, given the increased number of volunteers who came to Scranton for the protracted but successful days of home-repair service.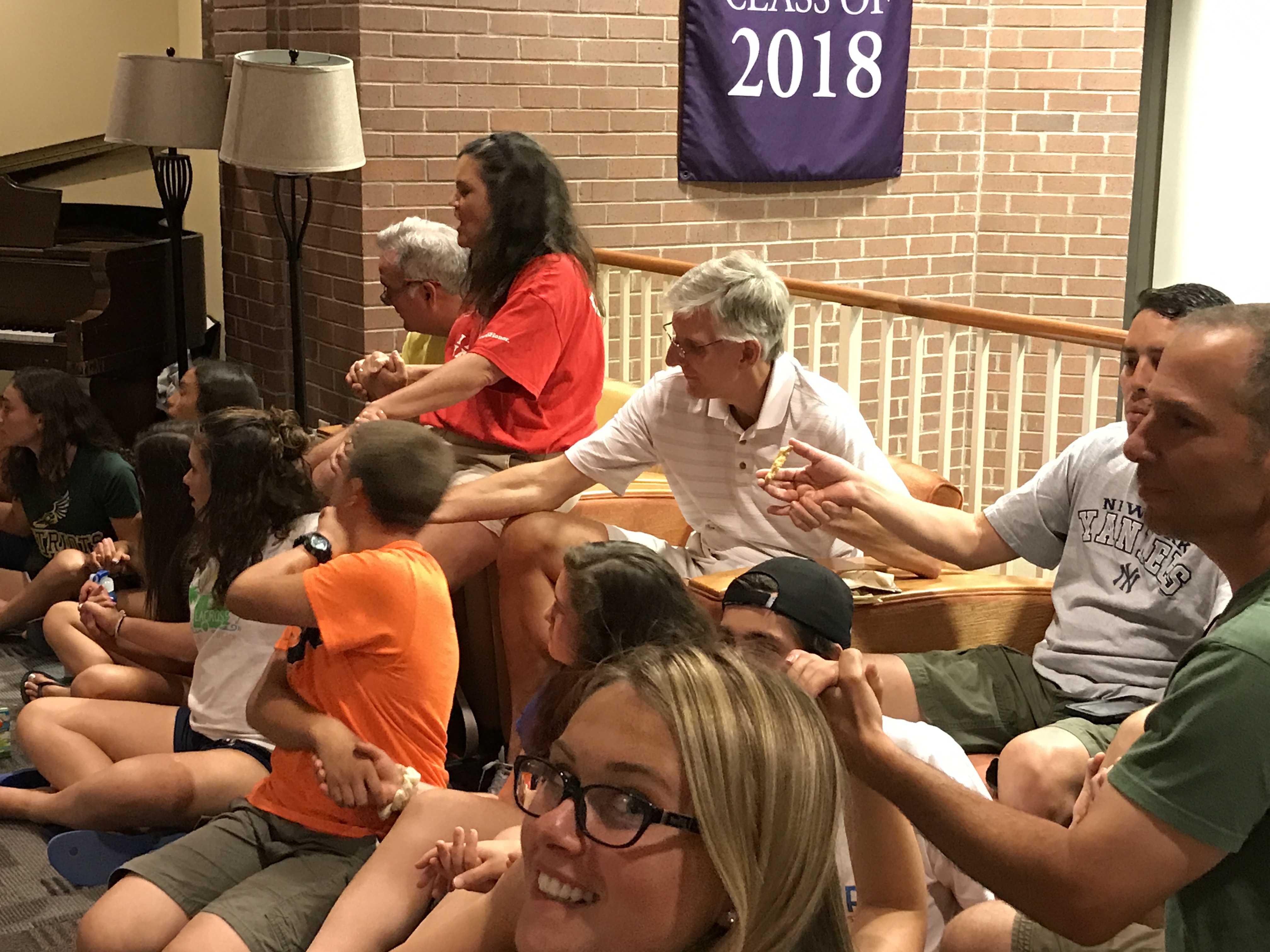 From Friday through Monday, we welcomed 320 volunteers from eight states to Scranton, and we served 42 homes – 2/3 of them in West Scranton – helping a total of 97 residents, all of whom could not have been more grateful for the service.
Dorothy Kolosinsky of South Main Avenue in Scranton showed that gratitude by serving her crew of youths homemade lasagna for lunch, which met with rave reviews.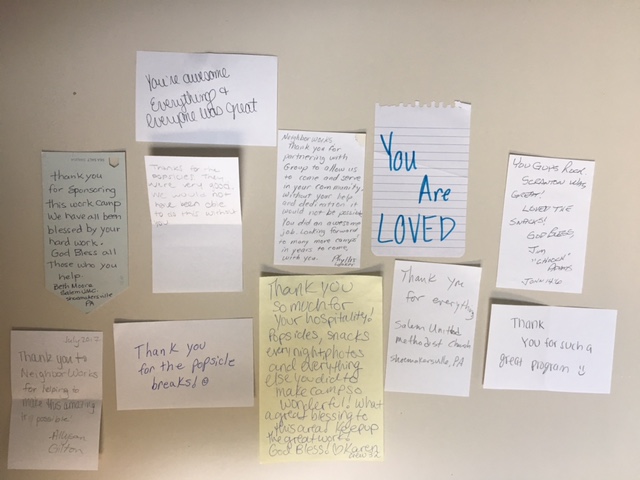 "My house looks better now than it did when I moved in. I told them that," she told a reporter from WNEP. "They did beautiful work. They were so prestige about how they made it. It's really nice."
We're similarly grateful to Group Mission Trips, a national organization that signs up youth volunteers from across the country to work alongside adult supervisors improving properties for those in need, for the continued partnership and friendship.
We also thank the University of Scranton for graciously hosting and housing the hundreds of youths and adults on its campus.
For news coverage of NeighborWorks Week(end) 2017, click below:
http://wnep.com/2017/07/24/neighborworks-improving-neighborhoods-in-lackawanna-county/
a href=<"http://thetimes-tribune.com/news/neighborworks-volunteers-lend-a-helping-hand-with-home-repair-1.2222055">http://thetimes-tribune.com/news/neighborworks-volunteers-lend-a-helping-hand-with-home-repair-1.2222055
For more information about Group Mission Trips, click here: http://groupcares.org/domestic-missions/