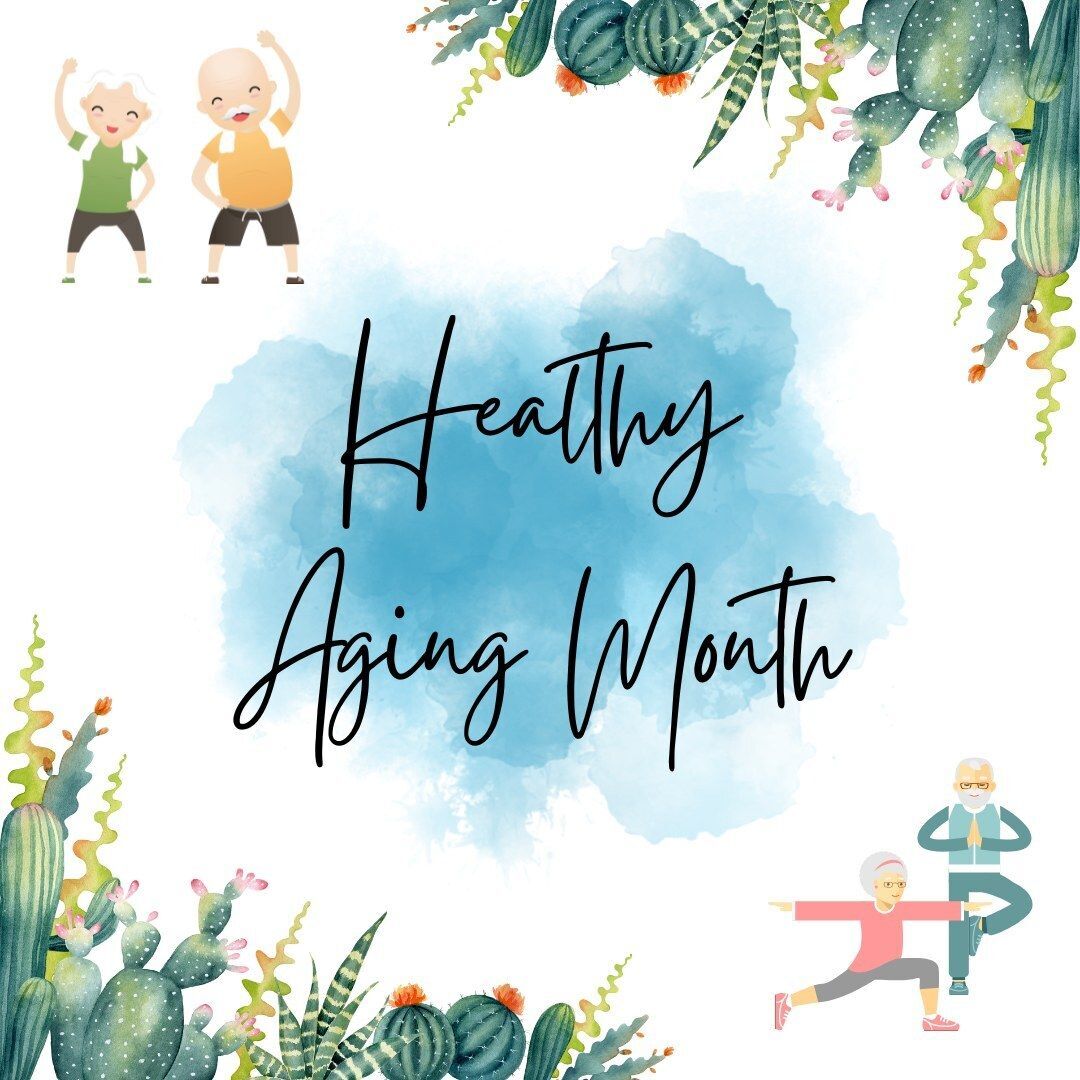 With today's aging population and in light of the recent COVID-19 pandemic, a lot of focus has been placed on ways to keep our seniors healthy. As people reach older adulthood, the healthy aging process looks different than it does for other adult populations. Today's aging adult seems to have taken a greater interest in fitness and wellness than the generations before them, but there is more to aging successfully than just eating right and exercising. An important first step is recognizing that even though the body changes as it ages, disease and disability are not inevitable and that aging seniors can take proactive steps to live active healthy lives.

There are three areas that have previously been identified as being key factors in aging successfully: low probability of disease and disease-related disability, high cognitive and physical functional capacity, and active engagement in life (Rowe and Kahn, 1997). It is not uncommon to experience health issues later in life. Some of those issues can be prevented and some cannot. But the intensity of how much an illness or disease impacts our day-to-day function can influence their overall aging process.

There are active steps seniors can take to optimize their physical, cognitive, and social health as they age. It's Important to make and keep appointments with medical professionals to manage medical issues as they arise and prevent others from occurring. Taking part in local wellness programs is an effective means in achieving good health and is a great way to meet other people. Physical limitations can sometimes prevent someone from remaining active and exercising. Their limitations can prevent the execution of daily activies such as getting washed and dressed or walking around their home or community. It's important to address any underlying issues that may be causing this to happen. But it is also helpful to know that services are available to help seniors get the help they need to improve their physical health.

Optimizing cognitive health can be achieved by finding ways to keep the senses sharp and challenge thinking. Reading has long been established as an effective way of improving memory, decision-making skills, and sleep patterns. When reading fine print becomes difficult, large print books are helpful. With the use of devices such as iPads and Kindles, print font can be adjusted to better accommodate vision impairments. And if vison impairments become so severe that reading is no longer an option, audiobooks are available at local libraries and through electronic devices. Word puzzles, card games, Sudoku, board games, chess, computer games, listening to music, and playing a musical instrument are just a small sample of simple ways seniors can improve cognitive ability.

If one aspect has been impacted the most in recent times, it would be that socialization and interactions with others have taken turns in ways that could not have been predicted, especially in the older population. People of all ages need social interactions and personal relationships. But seniors especially thrive when they socially engage and interact with others, be it family, friends, or other members in their community. This does not imply that everyone needs a large social circle in order to achieve social or personal fulfillment. In fact, many people prefer the quality of their relationships over quantity as they age. Taking steps to avoid social isolation and loneliness and improve social connectivity can actually reduce the risk of dementia, heart disease, stress, and sleep disturbances. Seniors today may be apprehensive about returning to social activities and community events for fear of virus transmission in the wake of the COVID-19 pandemic. However, it is important to remember that we as humans are social beings and thrive when we actively engage with others. So, wear a mask if needed and try to plan outings at times when community volume is low if there is a concern. Many community centers have activities for people of all ages, and seniors are no exception. Reach out to these centers in nearby locations to see what services and activities are offered locally.

Some key points to remember are that being a senior or older adult does not mean that illness, disease, and deformity are inevitable. Taking proactive steps towards good physical and cognitive health and remaining active on whatever level possible can help to improve overall health and even improve lifespan.
Reference: Rowe, John W. MD, Kahn, Robert L., PhD., (1997). Successful aging. The Gerontologist, Vol 37, No 4, p 443-440.