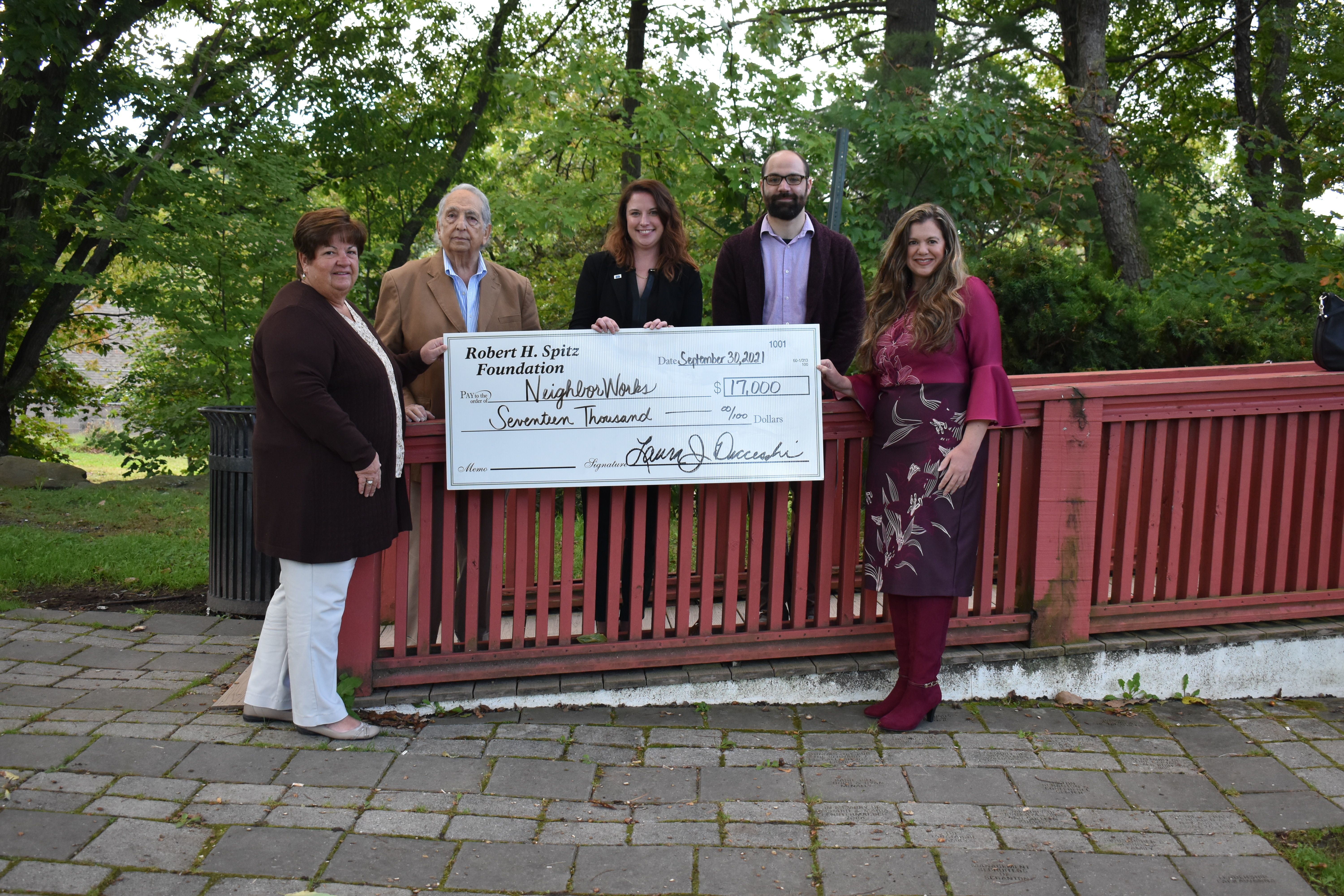 (SCRANTON, PA) NeighborWorks Northeastern Pennsylvania (NeighborWorks) is pleased to announce it has received a $17,000 grant from the Robert H. Spitz Foundation, managed by the Scranton Area Community Foundation.
These funds support our Community Services Navigator position, which aids clients from our main direct service programs: Aging in Place, Neighborhood Revitalization, and Homeownership & Financial Services. This position provides assistance to older adults in connecting to other social service opportunities, completing applications for assistance and navigating referrals provided.
"We truly appreciate the generous support from the Robert H. Spitz Foundation" said Jesse Ergott, President & CEO. "This grant will allow us to provide more personalized assistance to our neighbors facing challenges with financial and homeownership stability."
The grant from the Robert H. Spitz Foundation is one of several funding sources that is being used to increase organizational capacity to establish and maintain the Navigator position. This position ensures the Aging in Place program can continue to provide services to older adults in our community.
The Robert H. Spitz Foundation awards annual grants through a competitive application and review process. NeighborWorks is one of 45 nonprofit grant recipients in Northeastern Pennsylvania to receive funding in the 2021 cycle of grant awards. Priority areas for funding include supporting programs that aim to break the cycle of poverty, remove economic barriers, and encourage independence in adults and children through access to safe, affordable housing, transportation, education, and other important issues.