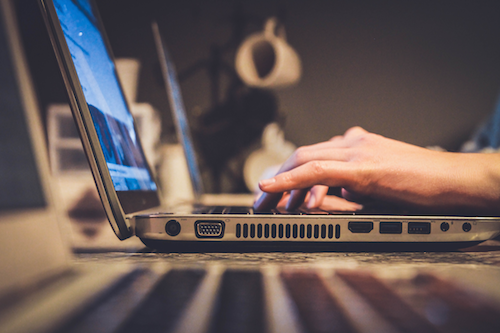 NeighborWorks Northeastern Pennsylvania is seeking candidates for the position of Aging in Place Social Worker.
Position Summary
The Aging in Place Social Worker is a full time position responsible for the assessment and coordination of home sustainability for individuals over the age of 60.  In conjunction with the Aging in Place Coordinator and Program and Volunteer Coordinator, the Social Worker will provide direct services to aging homeowners with the goal of assisting seniors to age in place safely and with dignity.  
Primary Responsibilities
Work closely with Lackawanna County Area Agency on Aging staff and Intake Coordinator to identify and manage referrals from Lackawanna County Area Agency on Aging. 
Conduct intakes and in-home assessments to determine the modification and community needs to improve the quality of life of older homeowners. 
Assist with project management which includes, but is not limited to, scheduling appointments and coordinating with Occupational Therapists and Construction Manager for site visits, follow up, and necessary paperwork.  
Work in a team environment with Occupational Therapists, Construction Manager, and Program and Volunteer Coordinator to make appropriate recommendations regarding the assistance needed for each homeowner. 
Coordinate appropriate referrals and serve as an advocate for outside services related to assisting homeowners age safely and with dignity in their homes.  
Provide assistance to older homeowners in applying for benefits and resources that may make their homes safer and more affordable. 
Participate in and make recommendations to Multi-Disciplinary Team regarding needs of the aging population in the community.  
Attend meetings as assigned by NWNEPA.  
Maintain clear and concise records, including timely data entry in data management system.  
Work with Aging in Place Coordinator on reporting, meeting coordination, grant-seeking and administration, and other tasks.
Uphold high organizational standards. Performs related duties or responsibilities, as assigned or requested.
Education & Experience
Bachelors of Social Work or related field required.  Specific experience working in social services and/or with the aging population is preferred.   
Job Requirements/Skills
Excellent communication and customer service skills.
High level of diplomacy, unquestionable integrity, and the demonstrated ability to deal confidentially with sensitive situations and information. 
Strong organizational and time management skills.
Adherence to the Social Work Code of Ethics
Proficient in Microsoft Office Suite (Word, Excel and PowerPoint) and internet navigation.
Embrace NWNEPA's mission and core values.
Other Details
NWNEPA is an equal opportunity employer.
Salary is commensurate with experience. Compensation package also includes health reimbursement account, 401(k) match, paid time off, and paid holidays. 
NWNEPA operates a team-oriented, flexible work environment.
Training and professional development opportunities available.
Apply
To apply, please email a cover letter and resume to Mary Endrusick, Aging in Place Coordinator, at mendrusick@nwnepa.org.